RETURN TO SEARCH RESULTS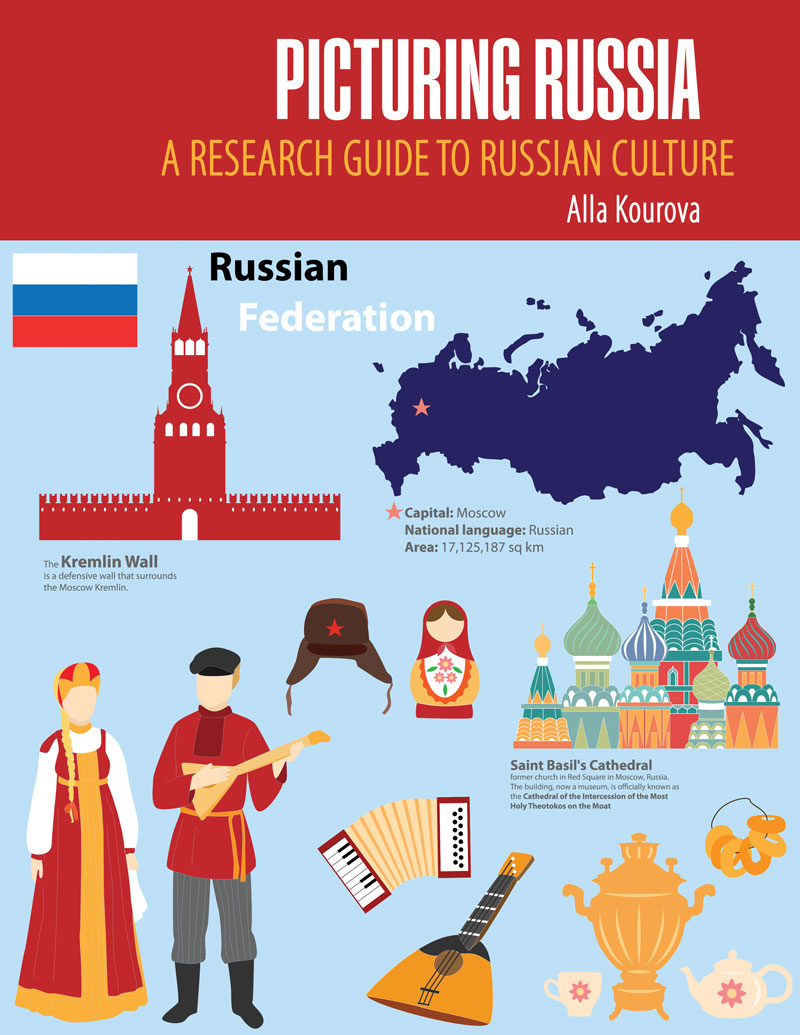 Picturing Russia: A Research Guide to Russian Culture
Author(s): Alla Kourova
Edition: 1
Copyright: 2016
Pages: 143
The present book is about understanding and studying Russian Culture. Picturing Russia: A Research Guide to Russian Culture can be used as a basic for further research of Russian culture by scholars of various disciplines and by students who are interested in cultural analysis. The primary target audience is for any American university level classroom; however, it may also be used at the high school level. In the classroom, the book may be used in different courses such as Russian language, history, art, literature, music, political science, and even business.
The book may also be used beyond the classroom, such as for Study Abroad programs in Russia, in clubs or in the wider community. The book is suitable for any individual interested in understanding Russian culture or planning to travel to Russia for business or pleasure. It can also be used in Russian universities for students who study English as a foreign language. Russian teachers of English as a Foreign Language have difficulties in teaching Russian students to describe Russian realities in English. Because all of the English language textbooks for Russian learners concentrate on American or British lifestyles, holidays, and traditions.
The book will include several power points and digital story based on the experience American students have had while in Russia.
Chapter 1 Introduction
Chapter 2 Language as a Tool of Culture—Linguistic Experiment
Chapter 3 24 Russian Ways: A Cross-Cultural Study
Chapter 4 Differences between Russian and American Values
Chapter 5 Five Facts to Know about Russia
1. Literature
a. Leo Tolstoy
b. Alexander Pushkin
c. Fyodor Dostoyevsky
d. Anton Chekhov
2. Architecture
a. Moscow
a.1. The Kremlin Cathedral Square
a.2. Moscow's Tall Buildings
a.3. Moscow's Parks and Squares
b. Saint Petersburg
b.1. European Influence
b.2. Canals and Bridges
b.3. Peterhof
b.4. Tsarskoye Selo
3. Music
a. Pyotr Tchaikovsky
b. Alla Pugacheva
c. Vladimir Vysotsky
d. Lyube
e. Pussy Riot
4. Art
a. Portraits
b. Landscapes
c. Action Shots
5. A Brief History of Religion and its Influence on Culture
a. Cathedrals
Chapter 6 Lesson plans
References
Ebook
$68.30
ISBN 9781465298737
Details Electronic Delivery EBOOK 180 days