RETURN TO SEARCH RESULTS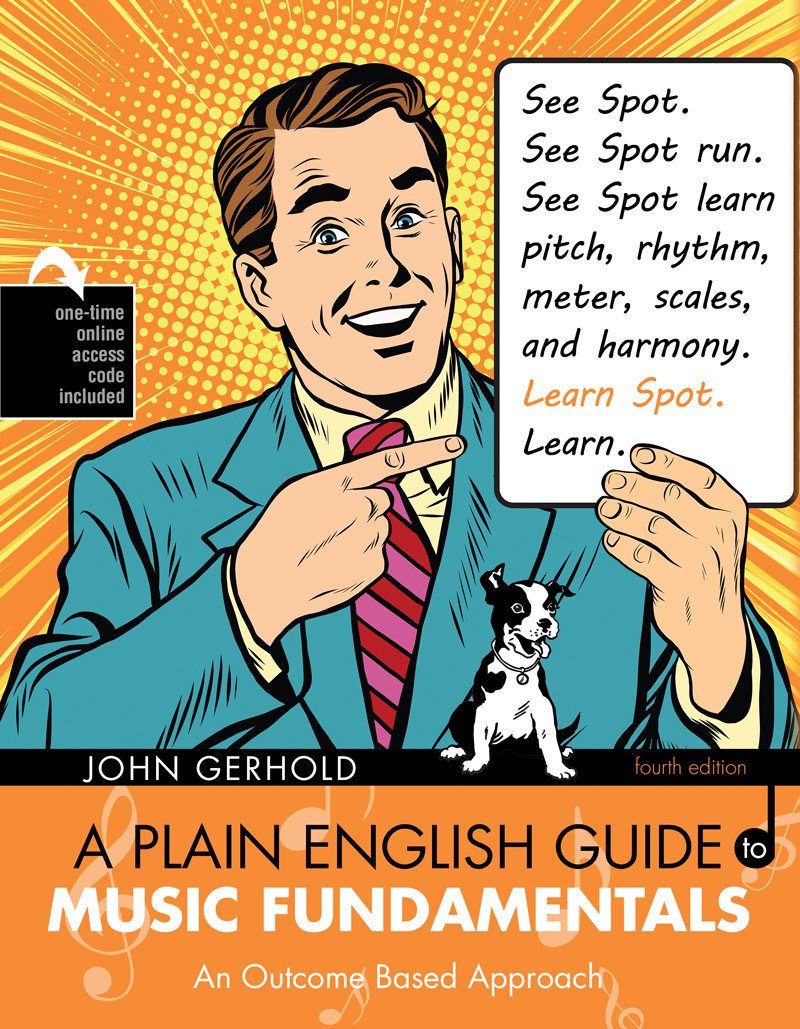 A Plain English Guide to Music Fundamentals: An Outcome Based Approach
Author(s): John Gerhold
Edition: 4
Copyright: 2018




Details: Print Prod w/KHPContent Code | 180 days |
Music is a language. And, like most languages, it has a written form and an audible form.
Nearly everyone can speak and understand their native language, but not everyone can read and write it as well as they would like. Many musicians "play by ear;' meaning they can listen to music and then recreate it using an instrument or their voice. Quite often such musicians can be very skilled at this process, and yet still not understand or be able to use the music notation system.
This is like being able to speak and understand a language, but not be able to read or write it. A Plain English Guide to Music Fundamentals: An Outcome Based Approach is about learning the music notation system.
A Plain English Guide to Music Fundamentals: An Outcome Based Approach:
Uses regular references to the way the written down symbols would sound when performed – providing the reader a better understanding of the writing system.
Is designed for students with some musical background as well as non-musicians.
Provides the reader with a solid foundation of musical knowledge that will prepare him/her for further music study and aid them on the journey to becoming better musicians.
Compares written music to the English language through a simple system:

The "alphabet" (pitches, rhythms, expressive markings) can be used in various combinations to make "words" (scales, key signatures, chords); these words can then be combined to make "sentences" (melodies, phrases, chord progressions); Finally these "sentences" can join together to tell a "story" (songs, compositions).
Foreword: To the Student
Section One The Musical Alphabet: Symbols and Terms for Pitch, Rhythm, and Interpretation
Chapter One: Notation of Pitch
Chapter Two: Notation of Duration (Rhythm)
Chapter Three: Notation of Interpretation
Section Two Using the Musical Alphabet to "Spell": Meter, Scales, and Key Signatures
Chapter Four: Meter and Time Signatures
Chapter Five: Major and Minor Seconds
Chapter Six: Major Scales and Key Signatures
Chapter Seven: Minor Scales and Key Signatures
Section Three Expressing a Meaningful Musical Idea: Harmony
Chapter Eight: Intervals
Chapter Nine: Triads and Seventh Chords
Chapter Ten: Harmonic Analysis
Appendix 1
Glossary
Index
Print Package
$147.00
ISBN 9781524985851
Details Print Prod w/KHPContent Code 180 days