RETURN TO SEARCH RESULTS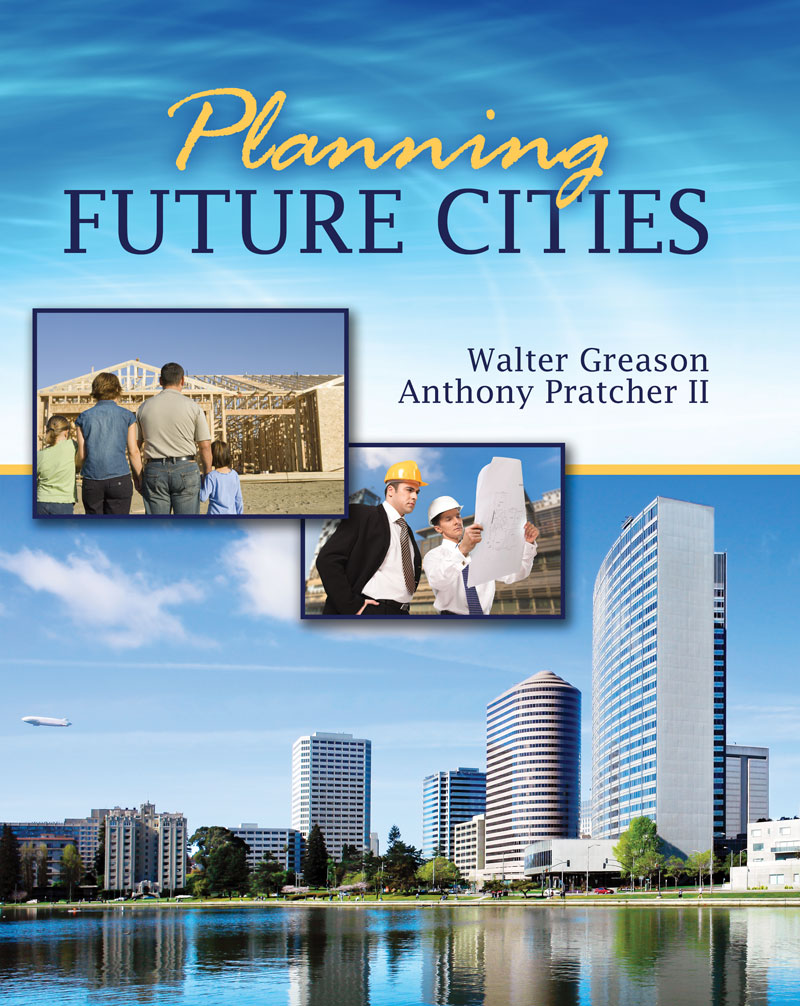 CHOOSE FORMAT ?
Details: Print Product |
The field of Planning History has helped scholars across disciplines illuminate how historical actors dreamed of futures yet to come. The social policies which these visionaries explore have organized the economic development the industrial world. In PLANNING FUTURE CITIES, this classic field of historical literature is made comprehensible to a general audience for the first time.
PLANNING FUTURE CITIES combines the insights of historians, urban planners, architects, and industrial leaders to help students of the metropolitan landscape grapple with the contradictions that characterize the long 20th century. Production in rural agriculture, urban industrialization, global finance, and institutional architecture would undergo structural reform to accommodate demands wrought by women's suffrage, feminism, civil rights activism, and global governance between 1870 and 2010. Contemporary colleges and universities must produce informed citizens to confront myriad ways which private initiatives, public policy, and democratic engagement intersect to produce prosperous metropolitan regions in the global 21st century.
Section 1 Teaching Planning History
Primary Sources
Buffalo
Jacob Riis, How the Other Half Lives (excerpts)
Buffalo
Secondary Sources
Greg Hise, "Teaching Planners History"
Angel David Nieves, "Revaluing Places"
Section 2 Neighborhood Triage
Primary Sources
The New Deal, Chicago
The New Deal, Louisiana
Secondary Sources
Brian J. L. Berry, "Urbanization and Counterurbanization"
Sara Wermiel, "A Review of The Birth of City Planning"
L. Owen Kirkpatrick, "Urban Triage, City Systems"
Patrick Cooper-McCann, "The Trap of Triage"
Zelda Bronstein, "Industry and the Smart City"
Section 3 Zoning Exclusion
Secondary Sources
Emily Talen, "Zoning and Diversity"
Larissa Larsen and David Alameddin, "Early Phoenix"
Robert Fishman, "Variety and Choice"
Section 4 Freeways  
Secondary Sources
Jon C. Teaford, "A Review of Twentieth-Century Sprawl"
Walter D. Greason, "Black Suburbia"
Mary Corbin Sies, "Performance of The Suburban Ideal"
Section 5 Federal Sanction
Primary Source
Landscape Architecture
Secondary Sources
Michael Katz, "Existential Problem of Urban Studies"
Stephanie Ryberg-Webster, "Urban Policy in Disguise"
Section 6 Community Control
Primary Sources
Detroit
Edmonton
Secondary Sources
Julian C. Chambliss, "Beautification and Regional Identity"
Mark Gottdiener, "Critical Urban Studies"
Andrew H. Whittemore, "Requiem for a Growth Machine"
Conclusion
Print
$100.00
ISBN 9781524922900
Details Print Product