RETURN TO SEARCH RESULTS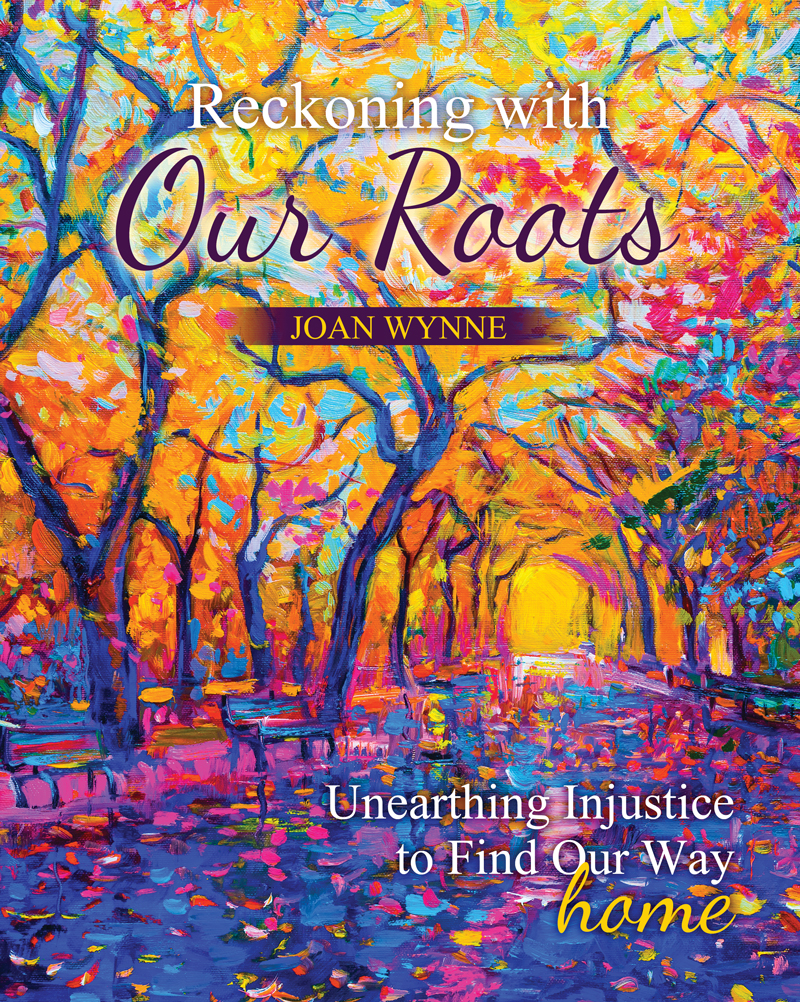 Reckoning With Our Roots: Unearthing Injustice to Find Our Way Home
Author(s): Joan Therese Wynne
Edition: 1
Copyright: 2019
Pages: 152
In Reckoning with Our Roots, Wynne tells the story of her love/hate relationship with the south. That ambivalence, she explains, began when she was 8 years old, when "the consequences of the Jim Crow south jumped up from my family's coffee table and slapped my young white face." A magazine cover photo caused that sting. It depicted men and women, with contorted faces, swinging chains threateningly at young black children, trying to integrate a school. National guardsmen stood with rifles between the children and the angry mob.
From that moment on, Wynne reports, she wrestled with the good, the bad, and the ugly of the southern experience---its beautiful land, its deep sense of relationship, its gift of metaphor---and its brutality of slavery, its horrors of lynching, its oppressive Jim Crow laws, and its denial of policies grounded in racism, sexism, and class.
The book recounts her journey to make sense of all those southern dichotomies, while inviting readers to reflect on their own cultural dualities. Such engagement, Wynne believes, can help all of us understand that the south's history is just one piece of the larger tapestry of an apartheid nation. She challenges us to unearth the country's past and present institutional tyranny, so we can ultimately come home to our nation's founding ideals.
Reckoning with Our Roots unstitches the notion that the Eurocentric narrative is the only story of America. Wynne claims it is just one of many stories that weave diverse strands into a collective, national whole. She contends that until all stories of cultural liberation create the cloth of our schools' curriculum and our lives, our country will continue to unravel the dream of democracy.
In this book, Wynne examines issues of power and privilege; white supremacy; the #MeToo Movement; the failure of schools to deliver quality education to marginalized students; the brilliance of the Algebra Project and the Young People's Project; the necessity for quality public schools for all; and the many lessons we can learn by listening to the young, and by studying Black scholars, the Southern Freedom Movement and the Black Liberation Movement of the African Diaspora.
Acknowledgments
Foreword: Lisa Delpit
Foreword: Bob Moses
Preface
Introduction
Part One: Deep Roots of White Supremacy
1. Born white in the south: Ghosts in our blood
2. Careening between hope and despair
3. An American that has never been
Part One: Websites and Questions Relating to the Essays
Part Two: Limbs of Supremacy Stretch into Institutions
4. Concocting a witch's brew
5. Whose children are they?
6. Becoming whole
7. Surrendering advantage
8. If the nation's so smart, why are schools so dumb?
Part Two: Websites and Questions Relating to the Essays
Part Three: Supremacy's Shadow Stalks the Here and Now
9. Nero's Guests
10. Is property worth more than bodies?
11. Labels and lies
12. The signals we give
13. Where were we then?
Part Three: Websites and Questions Relating to the Essays
Part Four: The Privilege of the Fight
14. Running with gazelles
15. Counter-narratives to the practice of "dirty" research
16. Stumbling into the path of human signposts
17. I thought I was crazy
18. An American love story
Part Four: Websites and Questions Relating to the Essays
About the Author
Reckoning with our Roots is a stunning read that exposes the racism and oppression that continues to dominate American society. Wynne challenges us to face our privilege and asks whether we, as whites, are prepared to surrender our advantages in the interest of true equity. Gracefully weaving her personal experiences with research and scholarly works, Wynne's journey feels familiar to anyone wanting to be part of a solution and thirsty for community.
Laura Dinehart, Ph.D., Executive Director, School of Education & Human Development, Florida International University
In this book of essays, Wynne displays a rare willingness to reveal in detail the personal, professional and political influences that mark a journey of critical consciousness. By interposing current events, research and first-hand accounts working alongside intellectuals of color, including Lisa Delpit, Vincent Harding, Asa G. Hillard, III and Bob Moses—Wynne reckons with the social, emotional and theoretical complexities involved in being a Southern, white, female progressive educator committed to advancing equity in urban education. Wynne demonstrates in this creative and intimate approach the need to personalize social justice in ways that data and statistics cannot.
Raquel Ríos, Ph.D., Educator and Author of Teacher Agency for Equity
Ebook
$39.00
ISBN 9781524973766
Details Electronic Delivery EBOOK 180 days