RETURN TO SEARCH RESULTS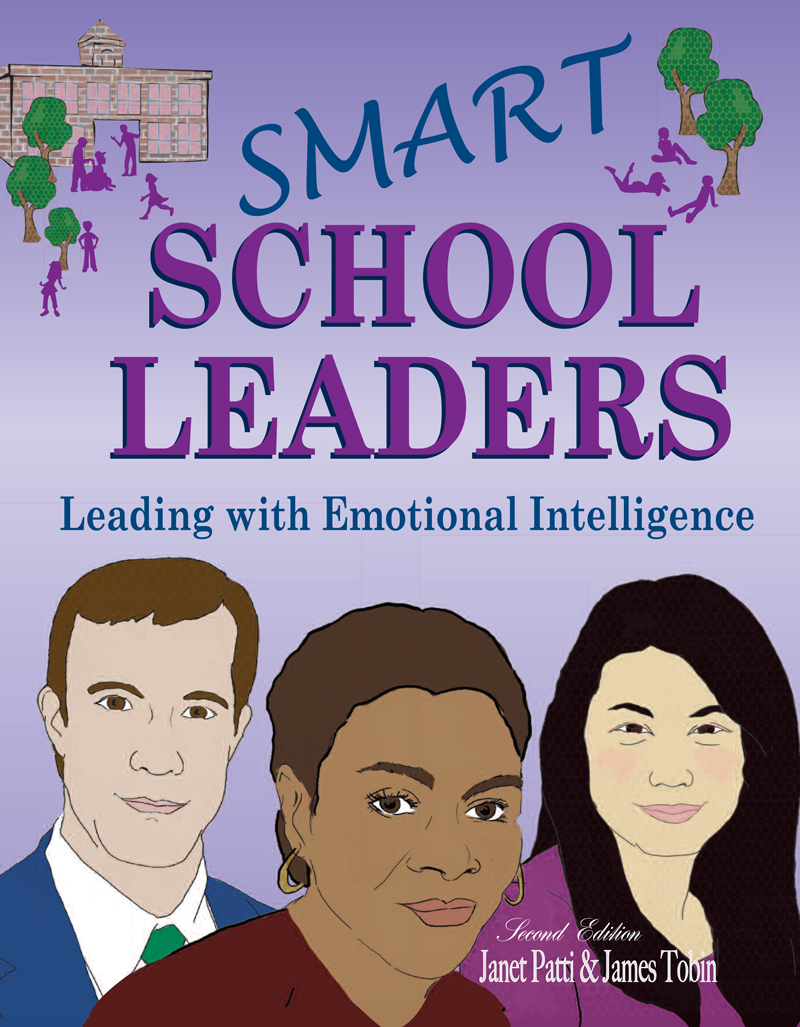 Smart School Leaders: Leading with Emotional Intelligence
Author(s): Janet Patti, Jim Tobin
Edition: 2
Copyright: 2006
Pages: 444
CHOOSE FORMAT ?
Details: Electronic Delivery EBOOK | 180 days |
Smart School Leaders: Leading with Emotional Intelligence by Janet Patti and James Tobin is a valuable resource for developing the knowledge, skills, and abilities of school leaders. It focuses on the people side of leadership.
The ten core chapters of the book are written in narrative form which provides an easy read for educational leaders who are "on the go." In addition to the narrative text, the book contains anecdotal reflections written by principals and superintendents that are designed for dialogue and discussion. The rich skill-building section provides opportunity for professional development in leadership competencies. Also included are thirteen readings contributed by experts in the fields of leadership, social, and emotional learning. These readings supplement and support the reader's learning.
About the Authors
Foreword
Preface
Acknowledgments
Introduction
How to Use This Book
Target Audience
Chapter Design
Chapter Overviews
Skill Building Section
Readings from Contributors
Problem-Based Learning (PBL)
Emotional Competency Inventory (ECI)

c h a p t e r 1 Emotionally Intelligent Leadership
Twenty-First Century Leadership Development
Measuring Emotional Intelligence
Does EI Predict Improved Leadership Performance?
Emotional Intelligence and Education Leadership
Coaching as a Tool for Growth
In Summary
Reflective Questions
Lesson from the Field-Maria Palandra

c h a p t e r 2 The Art of Reflection
Principal as Learner
Leadership Competencies
Self-Awareness: The Cornerstone of Emotional Competency
The Leader's Brain
Emotional Awareness and Accurate Self-Assessment
Values
Self-Confidence
Emotional Regulation
In Summary
Reflective Questions
Lesson from the Field-Migdalia Maldonado-Torres

c h a p t e r 3 Am I the Model?
The School Leader as a Model
Optimism
Communication
Active Listening
Empathy
"Off" Switches to Open Communication
Self-Expression
Intuition and Transparency
Self-Directed Learning
In Summary
Reflective Questions
Lesson from the Field-Philip Santise

c h a p t e r 4 Embracing Conflict in Ourselves and Others
What Is Conflict?
Myths about Conflict
Conflict Styles
School Conflicts
Responses to Conflict
Costs of a Power-Based Approach to the Organization and to the Leader
Principled Negotiation
Assessing Risk
Breakthrough Negotiation
Criticism of Principled Negotiation
Values Collisions
Dealing with Group Conflict
Ground Rules for Working Groups
Undiscussables
Acting as a Third Party
Prevention of Conflicts
Leader as Champion of Cooperation
Leader as Facilitator of Communication
Leader as Buffer
An Integrated Conflict Management System
A Final Note on Emotions and Embracing Conflict
In Summary
Reflective Questions
Lesson from the Field-Rachel Kessler and Mark Gerzon
c h a p t e r 5 Leading Social and Emotional Learning Communities
Introduction
Social and Emotional Learning
SEL and Academic Achievement
New Policy on the Rise
A Case Study: The Hudson Public Schools
SEL Teaching
A Peaceable, Caring Learning School Climate
SEL, Safety, and Sound Discipline
Leaders Rise to the Challenge
In Summary
Reflective Questions
Lesson from the Field-Sydell Kane
c h a p t e r 6 The People Side of Change
Systems Change as People Change
The Language of Vision
Vision's Path
Planning and Implementing Schoolwide Change
Addressing Resistance
About Sustainability
Leadership and Style
Lessons Learned from Reflective School Leaders
Personal Change
Leaders as Motivators
Developing Others
Self-Efficacy Revisited
Inspiration and Influence
Sustaining Change in Self and Others
In Summary
Reflective Questions
Lesson from the Field-Rene Townsend
c h a p t e r 7 The Purpose of School: Promoting Equity and Social Justice
What Did You Learn at School Today?
The Times They Are a Changing
Teaching and Learning for Democracy
Lessons that Matter
Democratic and Just Schools
The Power Lens: Individual and Collective Work
Youth in Action: Tomorrow's Leaders
Lessons Learned from Youth
The Best Practices Club
Strategies for Reaching Common Ground
In Summary
Reflective Questions
Lesson from the Field-Matt Bromme
c h a p t e r 8 Facilitative Leadership
Facilitati
Ebook
$51.00
ISBN 9781465265166
Details Electronic Delivery EBOOK 180 days