RETURN TO SEARCH RESULTS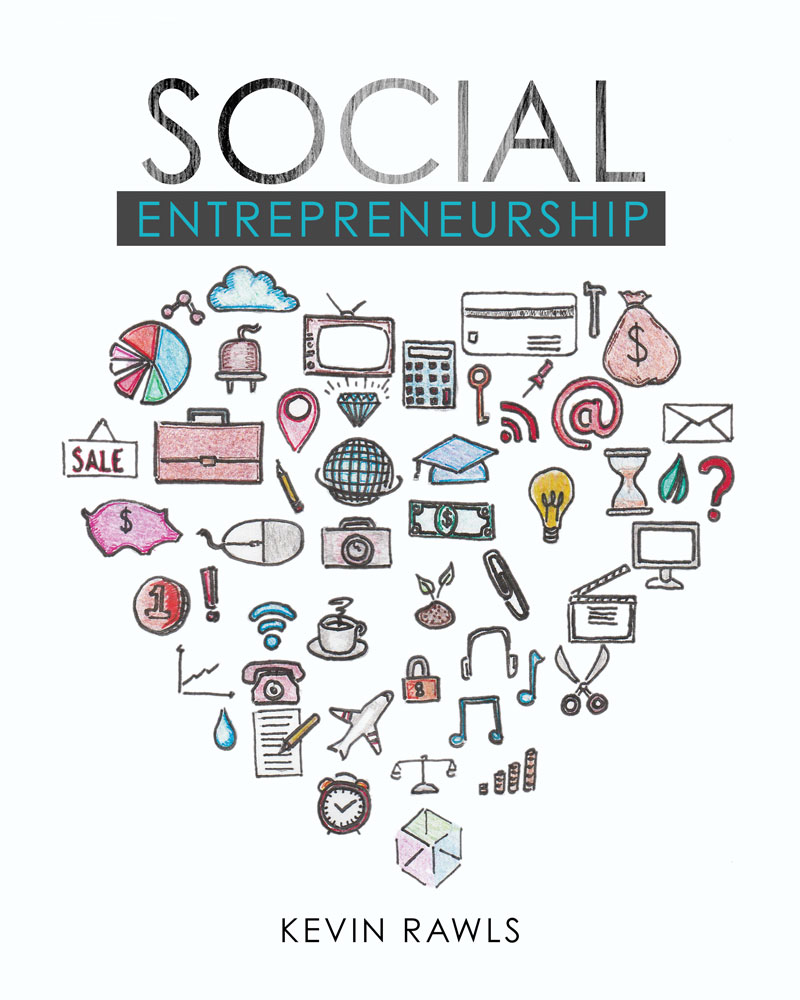 Social Entrepreneurship
Author(s): Kevin Rawls
Edition: 1
Copyright: 2019
Pages: 182




Details: Print Prod w/Ancillary Site | 180 days |
Our society is looking for ways to bring together conscience and consumption. The rise of social entrepreneurship and social enterprises represents the growth of a business model that leverages market forces for sustained, positive, social impact.
Social Entrepreneurship helps readers to understand that they can use their gifts and talents to make a change and make the world around them better. Written as a foundation for an upper-level course in social entrepreneurship (SE) or in a second-year course for business students, Social Entrepreneurship provides a general awareness of the issues that are influencing the state of SE in the US and globally.
Kevin Rawls' Social Entrepreneurship:
Is Contemporary! The publication contains updated information, such as those related to some of the current legal models.
Is Student Friendly! Learning Objectives, Key Terms, Vignettes, and embedded references promote learning and comprehension.
Promotes Application! Embedded case studies bring the content to life for readers.
Preface
Acknowledgements
Introduction
PART 1: Foundations of Social Entrepreneurship
Chapter 1 The Search for Definition
History of Social Entrepreneurship
Entrepreneurship Overview: Definition and Discussion
Value-Added Transactions
Similarities in Structure/Business Model
Distinctions in Structure/Business Model
The Continuum of Social Entrepreneurship
Social Entrepreneurship: Overview and Definition
Corporate Social Responsibility
References
Chapter 2 The Social Entrepreneur
Social Impact Theories
Stakeholders
Social Change Theory
Agent Theory
Structuration Theory
Theory of Social Entrepreneurship
Sociality
Market Orientation
Innovation
Concept-Knowledge Theory
Profile of the Entrepreneur
Behavior
Motivation and Values
Conclusion
References
Chapter 3 The Environment of Social Entrepreneurship
Cultural Context for Social Entrepreneurship
Economic
Political
Legal
Financial
Availability of Credit
Social Structures
Education
Communication: Language
Religion and Worldview
Consumer Behavior
Infrastructure
Market Demand
Opportunity Recognition
Conclusion
References
PART 2: Practice of Social Entrepreneurship
Chapter 4 Models and Methods
Models and Opportunity Recognition
Introduction
Status Quo
Model of Change
Problem Identification
Effective Altruism
Seeing a Problem
Why Is There a Problem?
Who Is Able to Solve the Problem?
Solving the Problem
Organizational Structure and Models
Hybrid Organization
Competitive Advantage
Tax Status
Conclusion
References
Chapter 5 Structures
Introduction
Limitations of Traditional Structures
Organizational Structures for Social Enterprises
Private Ownership
Nonprofit
Community Foundation
Benefit Corporation (Wilburn & Wilburn, 2014)
Community Contribution Corporation
Community Interest Company
Low-Profit Limited Liability Company (L3C)
Cooperatives
Mission Drift and Accountability
Considerations
Personal Liability
Ownership
Funding: Both Short and Long Term
Governance
Profit Distribution
References
PART 3: Management of Social Enterprises
Chapter 6 Measuring Effectiveness
Introduction
Profit and Loss Statement (Income Statement)
Balance Sheet
Return on Assets
Return on Equity
Profit Margin
Earnings Per Share
Balanced Scorecard
Social Performance Measurement
Logic Model
Inputs
Activities
Outputs
Outcomes
Impact
Social Entrepreneur Measurements
Social Enterprise Balanced Scorecard
Implementing a Culture of Measurement
References
Chapter 7 Organizational Behavior in Social Enterprise
Introduction
Introduction to Organizational Behavior
Entrepreneurial Organizational Behavior
Personnel
Hiring
Volunteers
Teams
Virtual Teams
Conflict
Intrapreneurship
Mission Drift
Creating Organization Culture
Conclusion
References
Chapter 8 Storytelling for Social Enterprises
Trust the Process
Concept & Backstory
Characters
Relationship
Personal Story Branding
Storytelling that Resonates
Framing the Message
Community Connection
The Process of Story Crafting
What Really Matters?
What Kind of Stories Should I Tell?
When to Use Stories?
References
PART 4: Financing
Chapter 9 Start-up Financing and Scaling
Start-up Financing
Lean Start-up
Bootstrapping
Foundations
Lenders
Banks
Community Development Finance Institutions
Microfinance Institutions
Scaling
Franchise
Scaling Impact
Fundraising
Conclusion
References
Chapter 10 Impact Investing
Introduction
Growth of Socially Responsible Investing
Defining Impact Investing
Models of Impact Investing
Social Impact Bond (SIB)
Patient Capital
Development Finance Institutions
Program Related Investments
Effectiveness of Impact Investing
Barriers to Growth of Impact Investing
Implementing Social Impact Investing
The Impact Investor
Conclusion
References
Glossary
Index
Rawls' Social Entrepreneurship is a foundational resource for those exploring social enterprise. It's concise, yet packed with marketplace and industry examples that illustrate the complexity and opportunity within this exciting field. I would recommend this book as a key resource for entrepreneurs looking to make social change and for educators who hope to shift a student's paradigm with forward-thinking content.
Professor
Social Entrepreneurship is easily one of the most engaging and inspiring ones I have had the pleasure to read throughout my college career and leaves you wanting to go and make a difference in the world.
Student
I loved Social Entrepreneurship and how well it read. It really brought social enterprise to life.
Student
Social Entrepreneurship is the only book I'll keep after college. It really applies to the real world.
Student
Social Entrepreneurship is the first academic book I've read that I would read again.
Student
Thank you for using Social Entrepreneurship! It is direct and to the point.
Student
I love the way the author of Social Entrepreneurship sees the world!
Student
With Social Entrepreneurship, I felt like I was reading something current, not something written 100 years ago.
Student
Print Package
$69.46
ISBN 9781524948511
Details Print Prod w/Ancillary Site 180 days