RETURN TO SEARCH RESULTS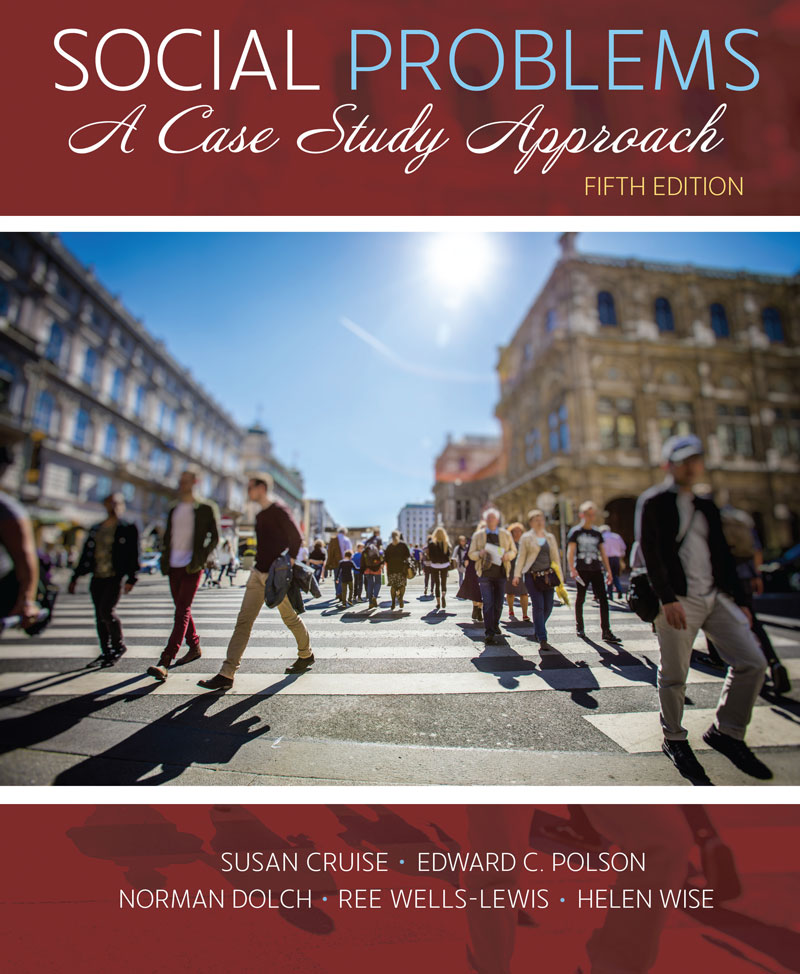 Details: Electronic Delivery EBOOK | 180 days |
Social Problems: A Case Study Approach helps students identify with the social problem at hand through a case study at the start of each chapter. The case study provides a common reference point for discussions and questions and helps students relate to the experiences presented.
Social Problems: A Case Study Approach:
features technology boxes which present thoughtful challenges related to the social problem under consideration.
provides a great deal of social science knowledge on the problems.
addresses the interventions for the problems based on the research.
provides students with clarity, precision, depth, breadth, accuracy and social relevance -- critical thinking standards -- in a very understandable and applied manner.
Preface to the Fifth Edition
Chapter 1 Introduction
Norman A. Dolch, Helen Wise, Edward C. Polson, and Ree Wells-Lewis
Chapter 2 Ideology
Edward C. Polson and Myron Tyrell Strong
Chapter 3 Sexuality
Ree Wells-Lewis
Chapter 4 Substance Use
Colette A. Miesse, Matthew Weaver, and Yawo Bessa
Chapter 5 Crime
Natalie J. Johnson
Chapter 6 Gender Inequality
Catherine White Berheide
Chapter 7 Families
Kenna Morgan Franklin
Chapter 8 Aging
Myra Hafer
Chapter 9 Minorities
Anthony Gary Dworkin, Pamela A. Quiroz, and Karl Eschbach
Chapter 10 Healthcare
Helen Wise and Norman A. Dolch
Chapter 11 Economy
Norman A. Dolch and Susan Cruise
Chapter 12 Poverty
Ronald L. Wade and Gwendolyn Dordick
Chapter 13 Education
Joseph A. Comeau and Jeanne H. Ballantine
Chapter 14 Environment
Antoinette D. Parham and Vankita Y. Brown
Chapter 15 Terrorism
Jackie Eller, Larry G. Brown, and Lisa Walker
Index
About the Contributors
Ebook
$81.02
ISBN 9781524997618
Details Electronic Delivery EBOOK 180 days