RETURN TO SEARCH RESULTS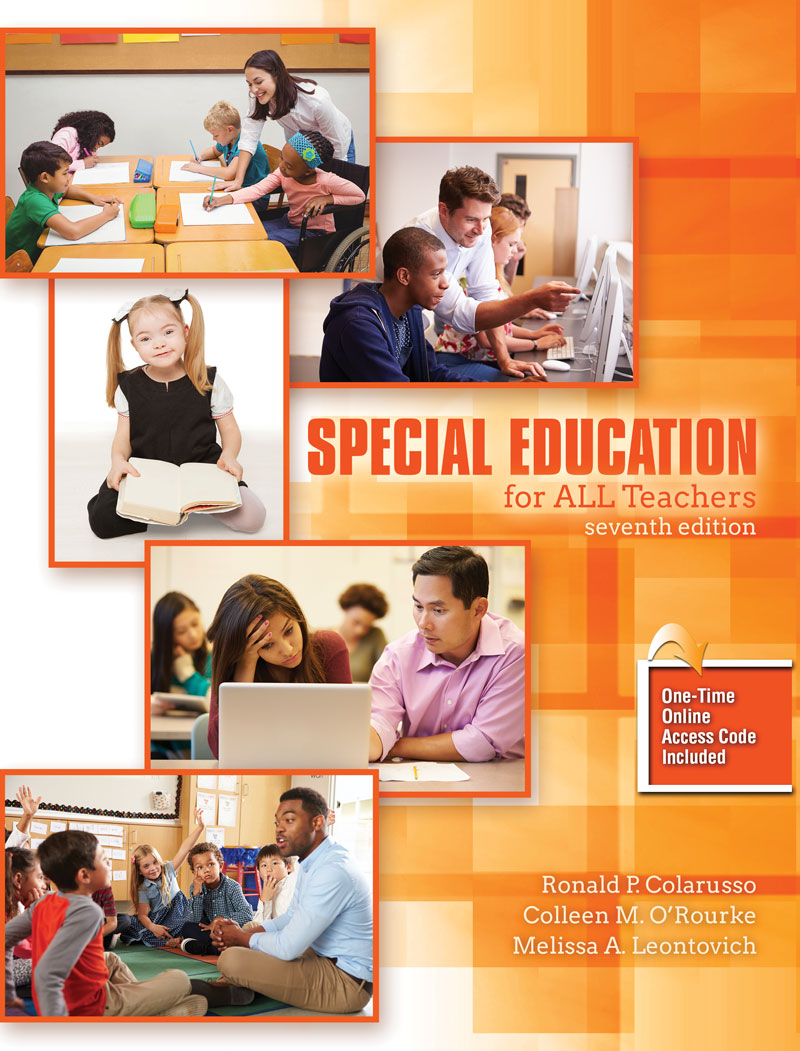 Details: eBook w/KHPContent and KHQ | 180 days |
Good teachers have the desire and ability to accept the challenge of meeting the needs of diverse students in the general education classroom if they are provided with the appropriate knowledge and resources.
Special Education for All Teachers focuses on relevant and practical issues in educating students with special needs and students who are at risk for learning problems in the general education classroom. The information provided is intended to give a greater understanding of these students which will lead to the acceptance of them and their diverse needs in school and society.
The 7th edition of Special Education for All Teachers:
has expanded and updated chapter contents while continuing to incorporate the latest research.
features web resources, classroom application activities, internet resources, case studies, and more!
addresses cultural and linguistic diversity, collaboration with families and professionals, the response to intervention, referral, and placement process, and much more.
presents the laws for special education.
Chapter 1 Teaching Every Student: A Mandate for Today
Chapter 2 The Legal Foundation for Special Education
Chapter 3 The Response to Intervention, Referral, and Placement Process
Chapter 4 Collaboration with Families and Professionals
Chapter 5 Cultural and Linguistic Diversity: Issues in Education
Chapter 6 Students with Learning Differences Affecting Achievement
Chapter 7 Approaches to Instruction for Students with Learning Differences
Chapter 8 Students with Behavior Differences Affecting Achievement
Chapter 9 Managing Behavior for Effective Learning
Chapter 10 Students with Autism Spectrum Disorders
Chapter 11 Students with Sensory, Communication, Physical, and Health Impairments
Chapter 12 Students with Moderate to Severe Intellectual Disability
Chapter 13 Gifted and Talented: The Overlooked Exceptionality
Ebook Package
$88.20
ISBN 9781524999650
Details eBook w/KHPContent and KHQ 180 days