RETURN TO SEARCH RESULTS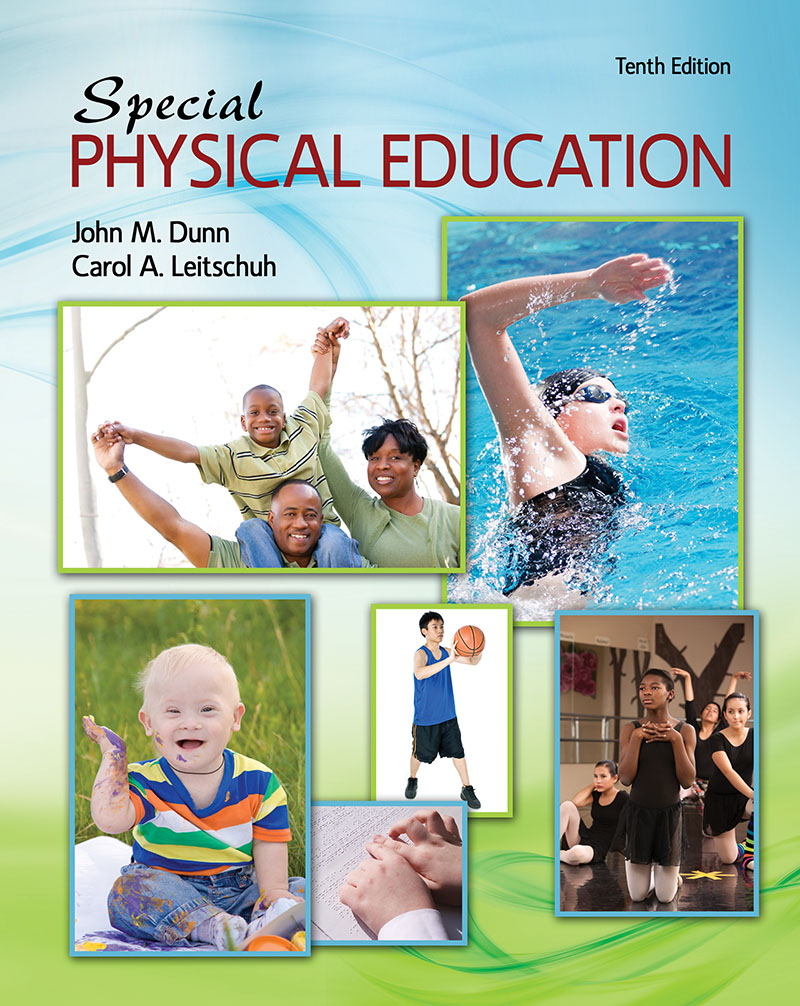 Details: Print Product Only (SA,CP, Pak, all Print) |
The Field of Special Physical Education is Evolving…
As research informs programs, new ideas are implemented and the quality of children's physical activity improves. The new tenth edition of Special Physical Education presents the research and best practice evident in the field today. To help the reader apply the new research and concepts learned, the authors have incorporated case students in relevant chapters. These case studies are designed to bring up the many potent points to be considered when designing and implementing a special physical education program.
Now available in a new 10th edition, Special Physical Education includes:
The latest assessment information for each disability area.
Case studies for each disability area
DSM-5 information for disability areas relevant for physical activity engagement.
A separate and new chapter on Autism Spectrum Disorder (ASD).
A functional approach to nutrition and physical activity for children under or overweight.
Section 1 Fundamentals
Chapter 1 Historical Background
Chapter 2 Developmental Patterns
Chapter 3 Motor Learning and Perception
Chapter 4 Understanding Individuals with Disabilities

Section 2 Managing the Learning Environment
Chapter 5 Organization and Administration of Special Physical Education
Chapter 6 Teaching Special Physical Education
Chapter 7 Assessment and Evaluation
Chapter 8 Assistive Devices

Section 3 Conditions and Atypical Movement
Chapter 9 Intellectual Disability
Chapter 10 Autism Spectrum Disorder
Chapter 11 Learning Disability and Attention Deficit/Hyperactivity Disorder
Chapter 12 Behavior Disorders
Chapter 13 Sensory Impairments
Chapter 14 Orthopedic Disabilities
Chapter 15 Cerebral Palsy
Chapter 16 Severe Disabilities
Chapter 17 Cardiovascular Conditions
Chapter 18 Respiratory Disorders
Chapter 19 Other Health Impaired
Chapter 20 Muscular Weakness and other Movement Disorders

Section 4 Activities and Programs
Chapter 21 Young Children and Physical Activity
Chapter 22 Rhythms and Dance
Chapter 23 Nutrition Movement and Obesity
Chapter 24 Physical Fitness
Chapter 25 Competitive Sports for Athletes with Disabilities
Chapter 26 Team Sports
Chapter 27 Individual Lifetime Sports
Chapter 28 Dual Lifetime Sports
Chapter 29 Swimming
Chapter 30 Relaxation
Print
$130.00
ISBN 9781465246318
Details Print Product Only (SA,CP, Pak, all Print)