RETURN TO SEARCH RESULTS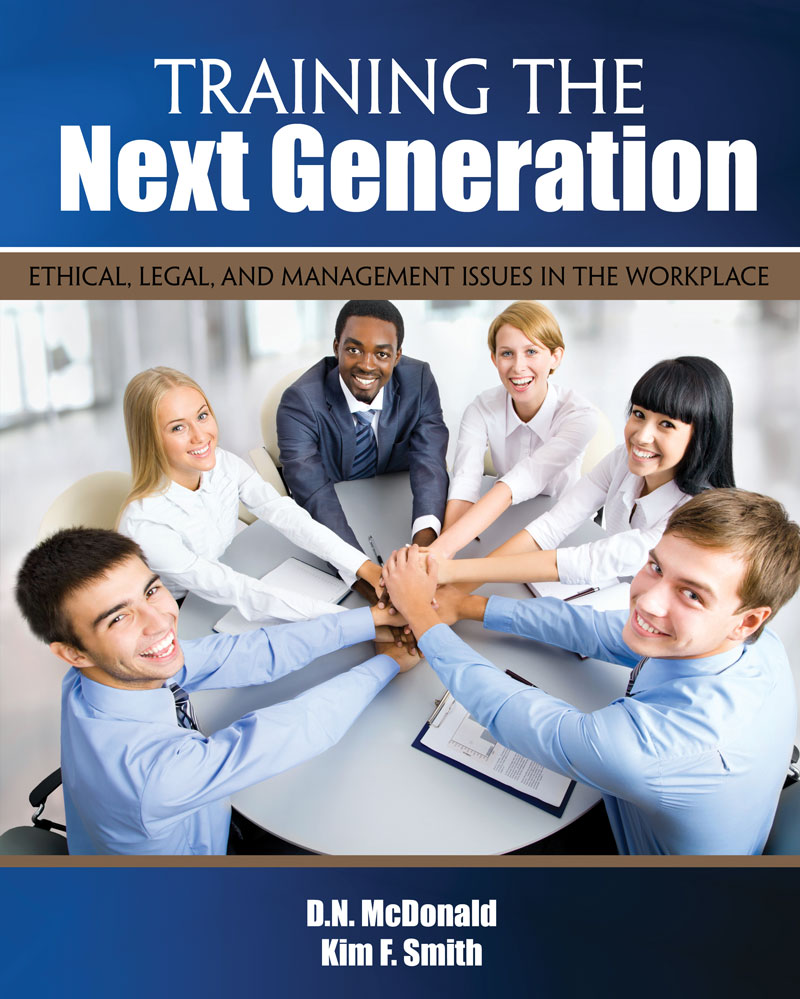 Training the Next Generation: Ethical, Legal, and Management Issues in the Workplace
Author(s): DeShannon McDonald, Kim Smith
Edition: 1
Copyright: 2016
Pages: 264
Details: Print Product Only (SA,CP, Pak, all Print) |
With a focus on career preparation and development, the authors McDonald and Smith present case studies demonstrating various ethical, legal, and managerial issues that may occur in the workplace. Through the use of this highly engaging text, students will gain knowledge and understanding of how to identify and resolve workplace challenges, make ethical decisions, develop communication skills, and minimize company liability. Whether used in a legal, business, or communications course, Training the Next Generation will help to bring instructors one step further in preparing today's students to be tomorrow's business leaders.
Dedication
Preface to the First Edition
Acknowledgments
Text Organization
Background
About the Authors
Case Study 1 An Addition to the FELIX Family
Case Study 2 Hiring Hodgepodge
Case Study 3 Incompetent Leadership—The Breeding Ground for Employee Sabotage
Case Study 4 Presenteeism—Weary, Worried, and Worn Out
Case Study 5 Friends, Where's the Money?
Case Study 6 Friends, Colleagues, or Both?
Case Study 7 No One's Bullied at Work, Right?
Case Study 8 The Ill-Prepared and Not-So-Focused Employee
Case Study 9 Perceptions of Beauty
Case Study 10 I'm Not Interested Anymore
Case Study 11 Holiday Headlines*
Case Study 12 Competing in Style
Case Study 13 Employee Off-Duty Conduct*
Case Study 14 A PR Nightmare
Case Study 15 Crimes and Clauses*
Case Study 16 The Battered and Bruised Insider*
Case Study 17 Ruffled Feathers—An Employee's Job Performance Reprimand
Case Study 18 Employee Conduct, Employer Liability
Case Study 19 Men Have Issues, Too
Case Study 20 Why Did They Hire You Anyway?
Case Study 21 My Name is Mynx*
Case Study 22 The Big C
Case Study 23 Professionalism—Whose Business Is It Anyway?*
Case Study 24 Workplace Horror*
Case Study 25 A Workplace in Shambles*
Bonus Activities Farewell FELIX
Print
$67.20
ISBN 9781465275172
Details Print Product Only (SA,CP, Pak, all Print)