RETURN TO SEARCH RESULTS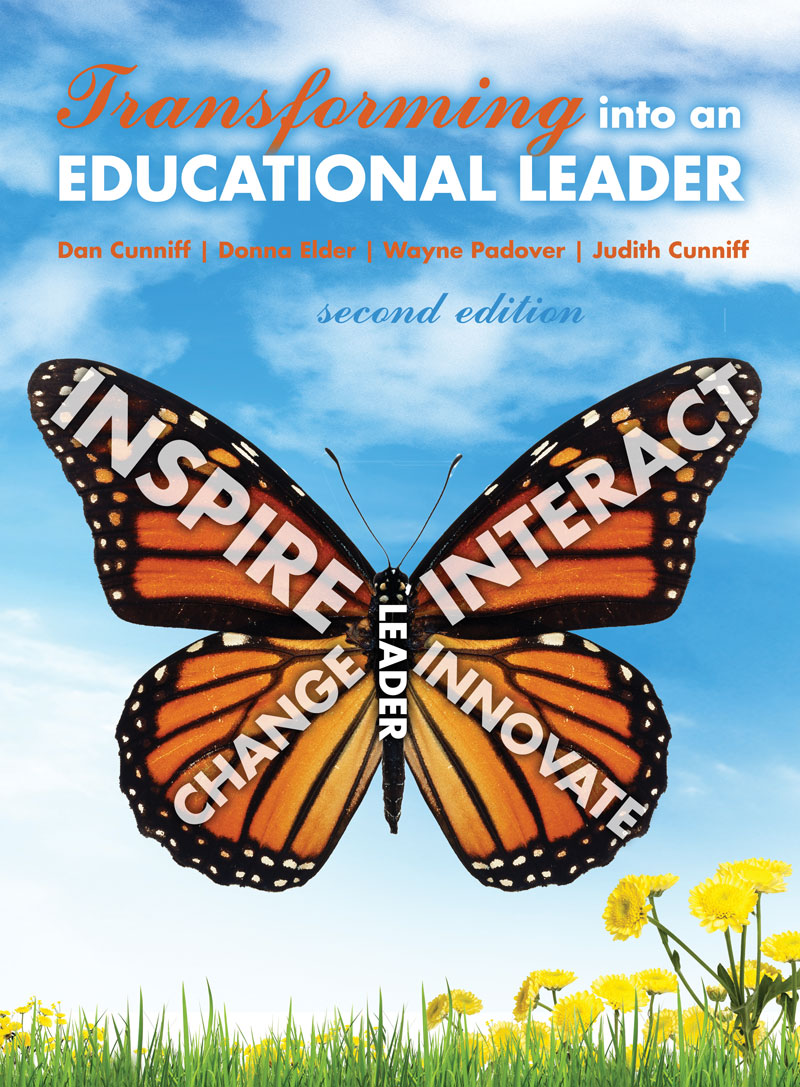 Details: Print Product |
There comes a time for most promising teachers when they are feeling confident in their role as educators with the awareness that there is always room to improve their skill-set.
The change in roles from teacher to educational leader brings about changes in how others view you, how you need to view yourself, and what you need to do to maintain a high standard of quality leadership. To maintain a high standard of leadership, it is critical to understand what you need to do to perform at your highest level.
The NEW second edition of Transforming into an Educational Leader by Daniel T. Cunniff, Donna L. Elder, and Wayne Padover offers a reality check on how to transform yourself into an educational leader.
The publication acts as a roadmap for all leaders in any organization to:
Aid in problem solving
Handle conflict management
Create change
Deal with change
Manage ethical transparency
Enable approachability
Guarantee accountability
Prepare for opportunities
Foreword
Preface
Acknowledgments
Dedication
About the Editors
CHAPTER 1 INNOVATE WITH INNOVATIVE LEADERSHIP
"There's a way to do it better—find it." —Thomas Edison
Introduction: Thank You for Choosing to Be an Educational Leader—Wayne Padover, Ph.D.
Qualities of an Educational Leader—Wayne Padover, Ph.D.
CHAPTER 2 INSPIRE WITH LEADERSHIP STYLE
"The more things change, the more they stay the same." —French Proverb
Leadership Styles and Practices—Daniel T. Cunniff, Ph.D
Millennial Generational Learning and Leading Traits, Challenges and
Implications for Teaching and Leading—Suzanne F. Evans, Ed.D., and Susan G. Porter, Ph.D.
Effective Leadership: Research Findings vs. Practical Experience—George Beckwith, Ed.D
Leadership Strategies in Facilitating an Organizational Change—Glenn Sewell, Ed.D
What Are the Most Effective Leadership Styles for Improving Teaching and Learning?—Clifford Tyler, Ed.D
University Partnerships with Teachers and Students to Enhance the
Teaching and Learning Experience—Daniel T. Cunniff, Ph.D.
Managing Educational Leadership and Online Teaching in a Changing and Diverse Technological Society—Daniel T. Cunniff, Ph.D.,and Judith R. Cunniff, MPA.
The Higher Education Leadership Personal Skill Set for the 21st Century—Joseph M. Marron, Ed.D
CHAPTER 3 INTERACT WITH INSTRUCTIONAL LEADERSHIP
"Who shall kindle others must himself glow." — Italian Proverb
Academic Optimism: How a School's Collective Efficacy Inspires Innovative Change—Teri Marcos, Ed.D
Collaborative Student Behavior Modification: A Model for Emerging Educational Administrators, Teachers, Students, and Staff—David H. Kurth, Ph.D
Fostering Values for the Global Age: Refocusing Accountability to Ensure Success for All—R. D. Nordgren, Ph.D
CHAPTER 4 CHANGE CONDITIONS WITH ENTREPRENEURIAL LEADERSHIP
"It is time for us to release ourselves from simplistic and ineffective prescriptions; the time to dream is upon us."—Carl Glickman
A Basic Business Model for Innovative Educational Leaders—Daniel T. Cunniff, Ph.D., and Judith R. Cunniff, MPA.
It Takes an Innovative Educational Leader and a Village—Donna Elder, Ed.D and Wayne Padover, Ph.D.
Views from the Fringes of Public Education—Donna Elder, Ed.D.
CHAPTER 5 INNOVATION THROUGH TIME
"Yesterday is gone. Tomorrow has not yet come. We only have today. Let us begin" —Mother Teresa
Introduction—Daniel T. Cunniff, Ph.D.
Leading with Social Media—Cynthia Sistek-Chandler, Ed.D.
Building on the Past: The Basic Antinomy—Louis Wildman, Ed.D.
American Educational History: A Hypertext Timeline—Edmund Sass, Ed.D.
Epilogue—Daniel T. Cunniff, Ph.D.
INDEX
"This book was great! It helped me in many areas understand the in dept responsibility of leadership roles in Higher Education. As I further my career in Higher Education, I will utilize this book to reference to. Providing more examples of issues in higher education helps me and maybe others understand the material."
–Sherrigo McNeil, Student
"This text is an excellent anthology of current School Leadership literature." –Harry Weinberg, Ed.D, Former San Diego County Supt. of Schools, CSUSM faculty

"Reading this book is like engaging in a dialog with a roomful of leadership experts. It takes you underneath the assumptions of common conversations to the research and experiences of expert teachers and learners." -Dr. Gloria L. Johnston, former Dean of the School of Education, National University, La Jolla, California
"If leaders are to be effective innovative leaders, they have to have practice leading. Innovative Educational Leadership Through the Cycle of Change can encourage educational leaders to be thoughtful change agents for good in schools." -Dr. Cheryl Cox, educator and community leader

"When theory and practice come together, you can expect something good. Innovative Educational Leadership Through the Cycle of Change is more than expected. It is not only good, it is a real "how to textbook…" –Dr. Larry Powell, Fresno, California County Superintendent of Schools
Print
$79.64
ISBN 9781524909239
Details Print Product