RETURN TO SEARCH RESULTS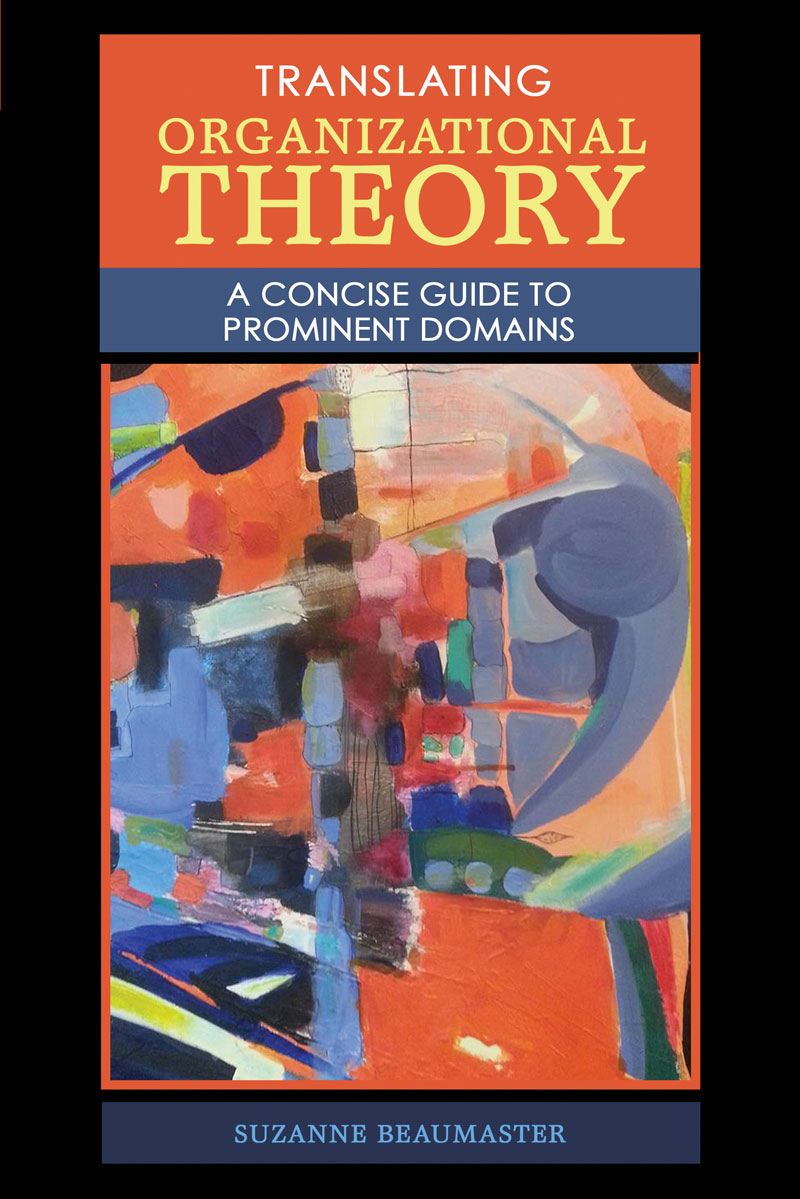 Translating Organizational Theory: A Concise Guide to Prominent Domains
Author(s): Suzanne Beaumaster
Edition: 1
Copyright: 2019
Pages: 154




Details: Print Product |
Translating Organizational Theory: A Concise Guide to Prominent Domains is grounded in the notion that most of the organizational theories used in the field of public administration today are derived from specific theory perspectives. Based on this concept, the text will pursue the theme that each organization theory is only partially able to explain organizational events, and scholars and practitioners who seek to understand organizations or effectively manage within them, must possess and be skilled in the manipulation of a variety of different theories rather than one or two which a particular theorist might champion as the most correct.
This guide will review the foundational theories and their situational application to guide scholars and practitioners in their own understanding and use. However, the ability to make good use of various theories depends in large part on the individual's ability to visualize and comprehend both the contextual and structural events of organizations. The capability to recognize the multitude of dynamic movements of human behavior within the organization allows an individual to choose the theory that best fits the organizational situation being confronted.
Subsequently, this work provides the student with an overview of the key theoretical domains extant in organization theory today. One of the major challenges of this kind of publication is addressing the difficulties associated with applying theoretical perspectives to actual practice. This is often the case because theory is presented as a particular theorist's point of view and consequently the knowledge gained is not standardized for each student. The resulting problem created is one of coherency. Viewing theory as a particular idea set creates a situation where the total theoretical pattern in the student's mind become unclear and theories seem to exist independently of one another. As the student delves into compartmentalized idea structures his/her own personal preferences and styles force mutually exclusive alternatives, and the acceptance of one theoretical construct over another. Thus, this guide aims to address the difficulties of coherency and provide the student tools to address difficulties associated with applying theoretical perspectives into action and practice.
Preface
Domain 1 Classical Organizational Theories
Domain 2 Neo-Classical Theory
Domain 3 Systems Theory
Domain 4 Human Relations
Domain 5 Power and Politics
Domain 6 Chaos Theory
Domain 7 Critical Theory
Domain 8 Interpretive Theory
Domain 9 Intergovernmental Relations Theory
Domain 10 Contingency Theory
Bibliography
Print
$52.92
ISBN 9781524992590
Details Print Product