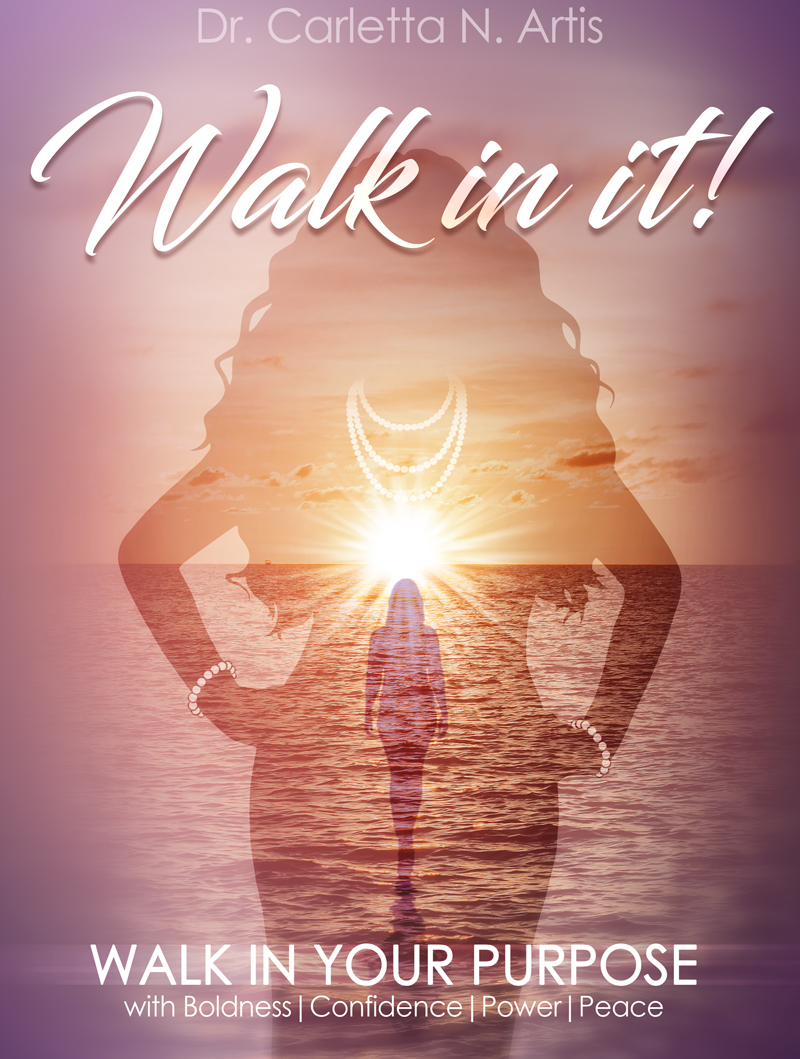 Walk In It! Walk in Your Purpose with Boldness, Confidence, Power, Peace
Edition: 1
Copyright: 2022
Pages: 126
Edition: 1
Copyright: 2022
Pages: 126
Ebook
$31.50
Print
$42.00
Dr. Carletta N. Artis, a Beloved and Respected Psychology Professor, Master Life and Leadership Coach, Media Personality, Dynamic Motivational Speaker, Author of The Marriage Manual: Becoming One, Relationship Wounds: A Woman's Guide to Emotional Healing, Transformational Life Coaching: The Textbook for Life Coaching, The Ministry of Counseling: Introduction to Human Services, Walk In It: Walking In Your Purpose, CEO of I SPEAK LIFE LLC, Masterpiece Coaching and Consultation LLC, Masterpiece Coaching Institute, and Co-Founder of MRANDMRSARTIS LLC, is a transformative leader committed to building up purpose-driven individuals, couples, and leaders around the world.
With an extensive background in providing professional coaching and training to leaders in higher education, faith organizations, correctional institutions, and government settings, Dr. Artis specializes in accelerating the development, skills, and confidence of leaders, Mindset Masterminding, transforming personal goals and challenges to victories, identifying unused strengths, and helping clients see their potential for extraordinary leadership.
Dr. Artis has a heart for helping all people – and she is more than qualified to do so with a Doctorate in Psychology, Certifications in Life and Relationship Coaching, Mental Health First Aid, Marriage Enrichment, Military Family Resiliency Training, and more! She brings extraordinary empathy and prophetic wisdom that reaches beyond the surface to unravel the layers of your life – she speaks into your life!
Dr. Artis is happily married to her husband, and they are the proud parents of two beautiful, creative, and intelligent daughters. Hailed as a "speaker of the truth in love," "a life changer," "infectious," "inspirational," and "a well-educated, gifted, spiritual-minded speaker, teacher, TV Host, and leader," Dr. Artis is nothing but the truth!