RETURN TO SEARCH RESULTS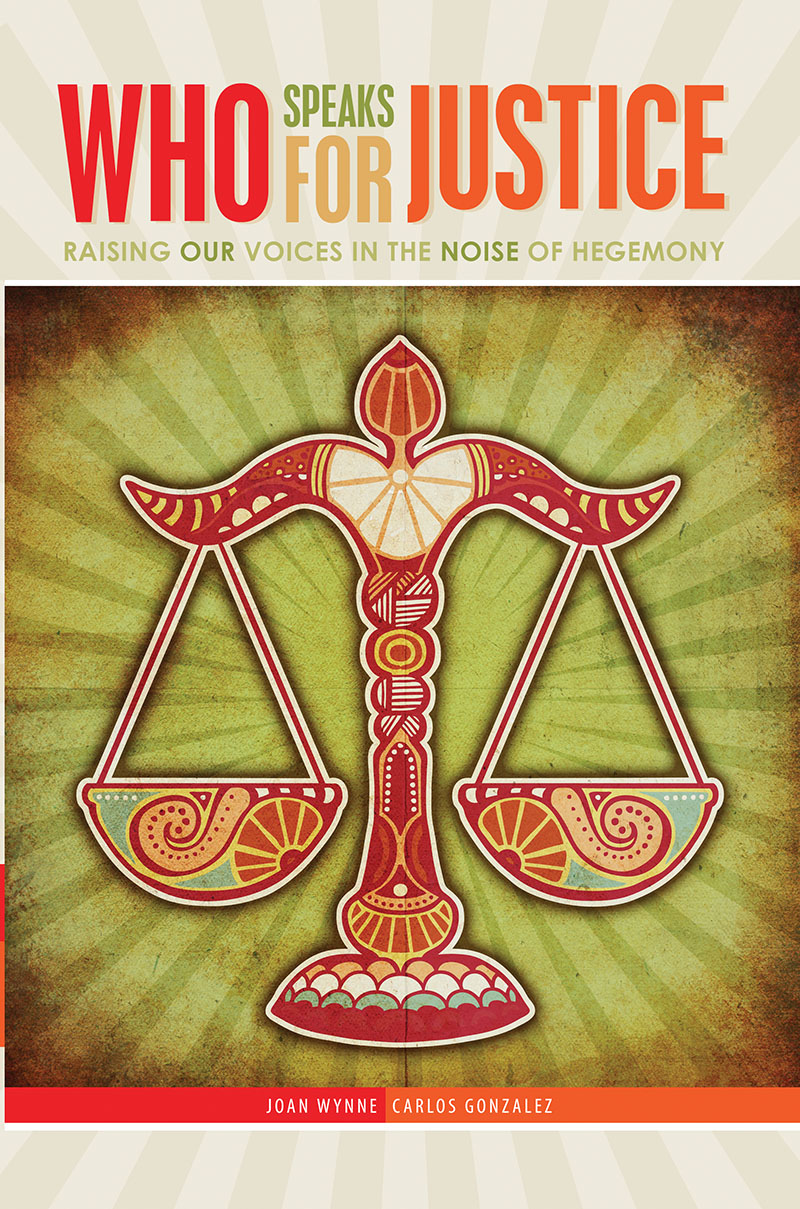 CHOOSE FORMAT ?
Details: Electronic Delivery EBOOK | 180 days |
---
As a collection of narratives, Who Speaks for Justice: Raising Our Voices In The Noise of Hegemony explores each other's stories about battles to be free, as researchers, teachers, learners, citizens.
Who Speaks for Justice:
explores the tension of working, teaching, and profiting from a system that inherently creates distinction and privilege, one that thrives on disparity.

encourages students to recognize not only the inevitable convolutions of life's stories, but also the power and the place of those stories in the scope of research.

tells of the tragedy and glory of cultures, humans, trees, and earth.

is a catalyst for creative encounters confronting the repression that students face every day in school buildings.
PART 1: A human being is part of the whole
                Math, struggles, and splash pine
                Generations Connect: Variation on "Om Namah Shivaya"
                Constitutional Eras for "We the People"
                Blockages become gifts
                Nature as home…antidote to war
PART 2: Develop the genius within the young
                Despite the rhetoric, teachers and students are succeeding
                Courts to play on
                Can I Write This?
                Breaking silence
                The autonomy of the teacher/developer or teacher/researcher
PART 3: The spirit of agency
                Service to others matter
                Where are the women?
                Calm down, relax; it isn't that big a deal
                Creating Paradise
                Poetry school
                Debra, the essence of love in the midst of struggle
                Grassroots leadership for the 21st Century: Leading by not leading
PART 4: The world in language
                The lost voice of a spic
                Naming, walking, and magic
                My English isn't too good-looking
PART 5: The problem is cultural
                Dealing with whiteness to empower students to fight for common good
                Listening to students: Stories from the Education Effect
                Living with the tensions of hope and despair
                The dark & the dazzling: Children leading us back from the edge
                Voices of those we cage – and a different kind of witness
                Let the human spirit in the room
PART 6: To love. To be loved…Never get used to the disparity
                What will become of your life?
                What is going on?
                My great grandmother's battle
                History lessons learned and paid forward
                Thinking outside the binary box: Queer(ing) research and practice
Ebook
$48.00
ISBN 9781465284976
Details Electronic Delivery EBOOK 180 days