RETURN TO SEARCH RESULTS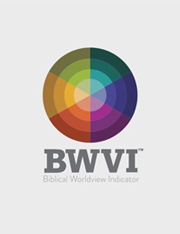 How does your school assess Biblical Worldview?
Trying to determine the best method to assess Biblical Worldview can be a challenge, as there are a host of ideas and opinions on the topic. The Biblical Worldview Indicator (BWVI) cuts through some of the confusion to offer a clear model of Biblical Worldview assessment. Based on the fundamental philosophical issues that form the basis for any valid worldview, the BWVI looks past cultural issues to the basic understanding of what an individual believes to be true. The BWVI does not assess political or spiritual preferences, but instead seeks to point individuals to the presuppositions that form the foundations of a Biblical Worldview, based on historically accepted interpretations of the text. It is a great fit for any school or organization that wants to measure or establish a comprehensive understanding of Biblical Worldview.
Website
$4.41
ISBN 9781524955298
Details Biblical Worldview 180 days