RETURN TO SEARCH RESULTS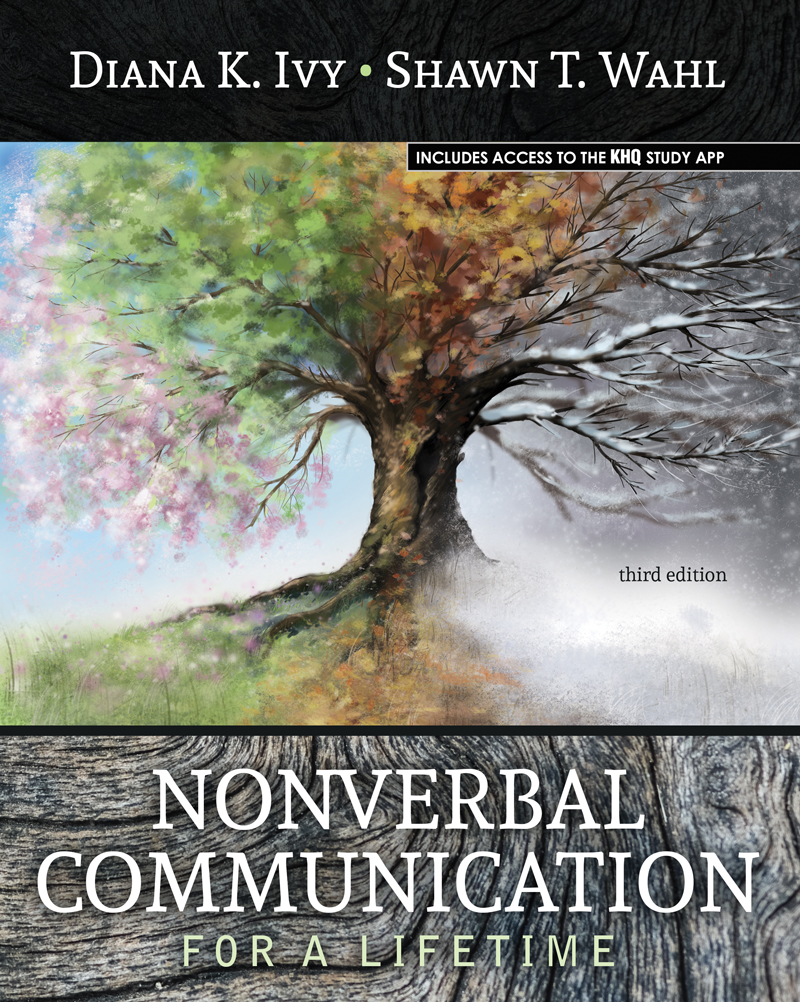 Details: Ebook w/KHQ | 180 days |
Designed to fuse a unique balance of theory and application, Nonverbal Communication for a Lifetime translates academic material based on sound research and theory into meaningful applications for the reader to utilize throughout life.
The publication extends learning activities by including What Would You Do vignettes that provide a challenge or dilemma involving nonverbal communication, then pose a question to the reader as to how he/she would handle the situation
The NEW third edition of Diana K. Ivy and Shawn T. Wahl's Nonverbal Communication for a Lifetime:
Introduces the Reflexive Cycle of Nonverbal Communication Development Model. This model of five phases that continue over a lifetime was developed from discussions about how people come to learn nonverbal behavior, modify their behavior as they grow and mature, perceive others' nonverbal cues, impact others through their own nonverbal communication, and finally how those behaviors are altered or reinforced as a result of this ongoing process.
Is student friendly - featuring chapter outlines, chapter objectives, opening case studies and summaries
Is instructor friendly - Out of the Classroom, Onto the Page vignettes contain snippets of classroom exchanges, followed by questions or challenges to readers to consider how the examples apply to their own lives. An instructor's manual with chapter outlines, class notes, quizzes, discussion questions, and more are also provided.
PART 1 Fundamentals
Chapter 1: Foundations of Nonverbal Communication
Chapter 2: Nonverbal Communication Development: A Reflexive Approach
PART 2 Codes of Nonverbal Communication
Chapter 3: Environment
Chapter 4: Proxemics
Chapter 5: Physical Appearance
Chapter 6: Kinesics
Chapter 7: Face and Eyes
Chapter 8: Touch
Chapter 9: Vocalics
PART 3 Applications of Nonverbal Communication
Chapter 10: Nonverbal Communication, Technology, and Social Media
Chapter 11: Nonverbal Communication in Professional and Educational Contexts
Chapter 12: Nonverbal Communication: Gender, Intimate Relationships, and Sexuality
Glossary
Ebook Package
$71.66
ISBN 9781524986285
Details Ebook w/KHQ 180 days