RETURN TO SEARCH RESULTS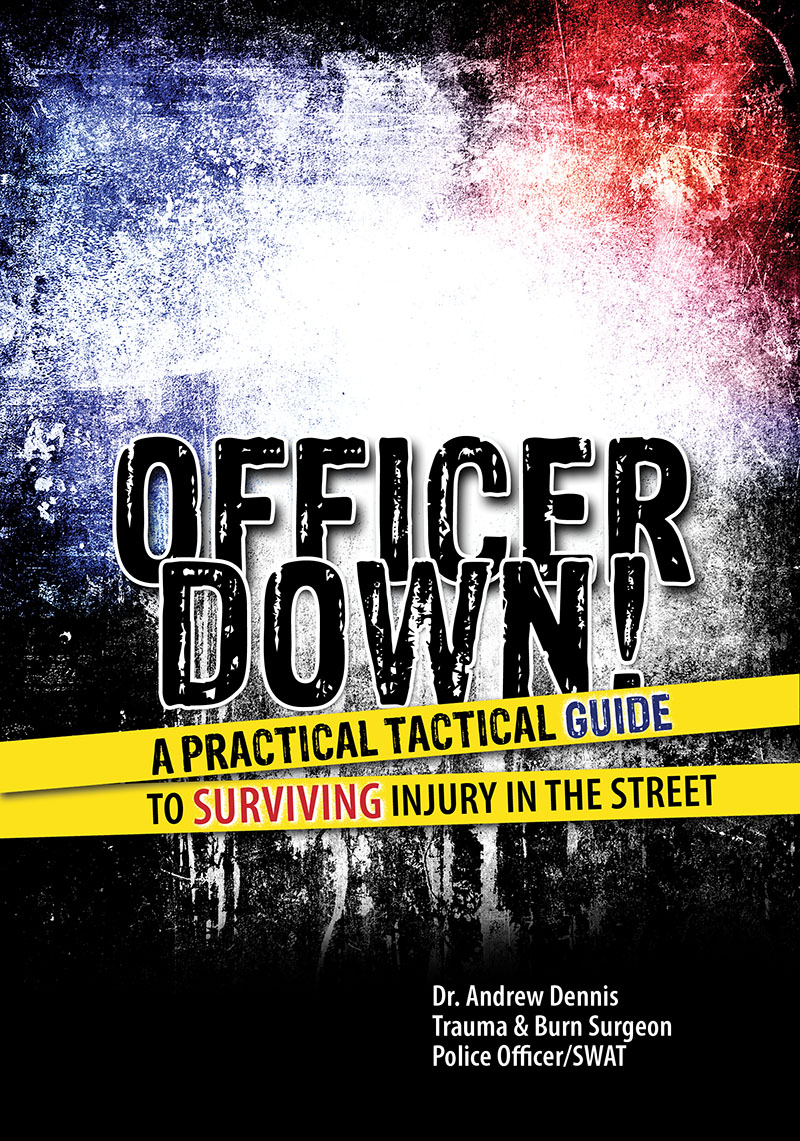 Officer Down! A Practical Tactical Guide to Surviving Injury in the Street
Author(s): Andrew Dennis
Edition: 1
Copyright: 2013
Pages: 150




Details: Electronic Delivery EBOOK | 180 days |
Must-Have Resource Now Available!
Routinely stepping into danger and making life and death decisions come with the territory of enforcing the law. And it's precisely when police officers are in the most danger that emergency medical services cannot reach them

In Officer Down! A Practical Tactical Guide to Surviving Injury in the Street, Andrew Dennis, D.O., FACOS, trauma surgeon and police officer, introduces a one-of-a-kind, empowering training experience, the Medical Tactics for Law Enforcement (MTLE) training program, and essential life-saving tools of the Trauma Rapid Intervention Kit (TRIK). The MTLE training and TRIK combine to provide a comprehensive trauma response system specifically designed for law enforcement officers and public safety specialists. This comprehensive trauma response system serves to help address serious deficiencies Dr. Dennis observed through his own practical knowledge and experience with current law enforcement first-responder, first-aid education, training and tools.

Dr. Dennis emphasizes that effective response to traumatic injury in the street is both mental and physical. You will learn about the importance of maintaining a tactical mindset under pressure and application of the various medical tactics and tools as taught in the MTLE training program — from bleeding control, airway management and shock prevention to rescue assists, carries and drags.
CHAPTER 1
Introduction: Medical Tactics for Law Enforcement and the Trauma Rapid Intervention Kit, a comprehensive trauma response system
CHAPTER 2
Mindset: Mental conditioning: a matter of life and death
CHAPTER 3
Mechanics: Fundamentals of penetrating trauma and medical fact versus fiction
CHAPTER 4
Management: Assessment and intervention in balancing medical life-saving and mission priorities
CHAPTER 5
Movement: Strategic approaches and escape tactics for making it out of the hot zone alive
CHAPTER 6
Building on tactical life-saving knowledge through practical training
APPENDIX A
Summary of core Medical Tactics for Law Enforcement training concepts
APPENDIX B
Summary of Medical Tactics for Law Enforcement life-saving script: Life-saving script at-a-glance and detail
APPENDIX C
Summary of Trauma Rapid Intervention Kit: Seven essential, life-saving tools and key design features
INDEX
SOURCES
Excellent, eye-opening on what the body can survive with the proper mindset. Just because you are shot or injured does not mean you will die.
- GL, Illinois State Police

Fantastic. Highly, highly recommended.
ZT, Probations Officer

Life saving.
- KB, President, WTA
Must-have for every officer!
- RA, Sgt Joliet PD
Outstanding. Will recommend to all. This class should be mandatory for anyone who carries a badge!
HW, Tact Sat Chicago PD
Ebook
$31.11
ISBN 9781465244741
Details Electronic Delivery EBOOK 180 days