RETURN TO SEARCH RESULTS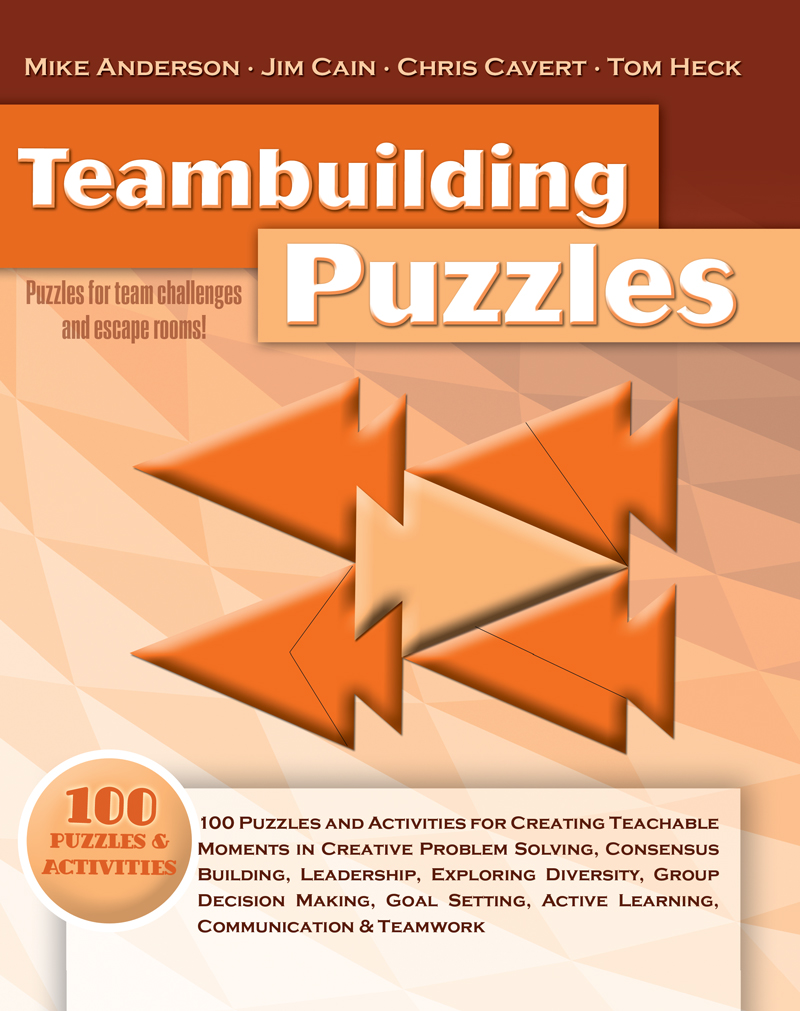 Details: Electronic Delivery EBOOK | 180 days |
For centuries, puzzles have fascinated audiences all over the world. Here are a century's worth of puzzles, over one hundred in all, from four teambuilding experts with collectively more than one hundred years' worth of experience. Learn how to use puzzles and challenging activities for building creative problem solving skills, creating consensus within a group, exploring diversity, creating an inclusive atmosphere, dealing with change, working with group decision making, setting goals, communicating clearly, working with limited resources, and exploring leadership and teamwork.
Whether you are looking for a technique to increase information retention in a corporate training program, exploring creative problem solving methods in the classroom, or leading a teambuilding program in the great outdoors, here are dozens of activities that create teachable moments that are sure to be remembered by your audience long after the puzzles have been solved.
Foreword
Introduction
Puzzles and Teachable Moments
Challenging Your Assumptions
100 Teambuilding Puzzles
More than 100 different challenges, problems and puzzles that explore skills in creative problem solving, creating consensus within a group, diversity, inclusion, dealing with change, working as a team, setting goals, communicating clearly, leadership, thinking outside the box, working with limited resources, personal reflection, multiple intelligence learning styles, time management, environmental awareness, observation and assistance, musical, literary, visual and geometric puzzles.
Solutions
Answers, explanations and final configurations for nearly every puzzle in this book.
Modifying Puzzles for Teams
The Great Puzzle Quest
The perfect portable teambuilding activity to transform the basically cerebral and often solitary puzzle solving experience into an interactive group experience, filled with teachable moments, active learning, social interaction and teamwork.
The Back Nine
Enjoy solving puzzles as a foursome, when you play a round of puzzle golf
The Puzzle Party
Add some interactive activities to your next party, social gathering or conference program by using puzzles. Make it, solve it, keep it!
Choosing the Perfect Puzzle
Dozens of suggestions for finding and using the best puzzle for your purpose.
Changing the Rules of the Game
Ideas for Adapting Puzzles for your Team
The Puzzle Story
References and Resources
Website and Internet Resources
Additional Quotations of Problem Solving
A Note of Thanks
About the Authors
Index
Ebook
$25.16
ISBN 9781465236883
Details Electronic Delivery EBOOK 180 days