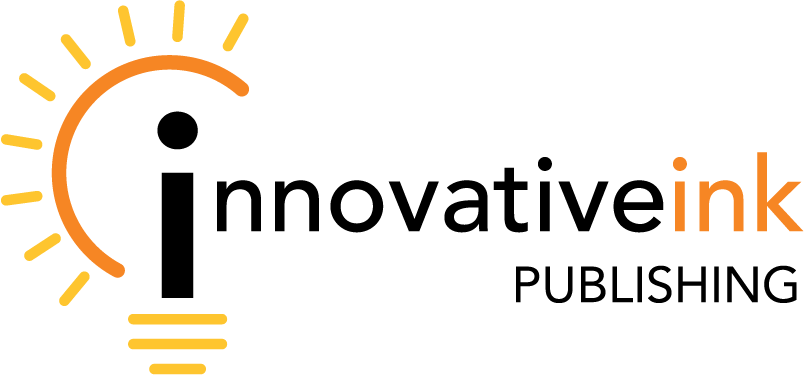 With a quirky adventure, complex characters, complicated family dynamics, and a touch of magic, The Secret of the Sea explores what it means to grow up and understand that some things are not always what they seem. 
Max The Polka-Dotted Mouse is different - he's not an ordinary mouse! Join Max on a wild adventure as he gains confidence and discovers that being different is really a great thing! 
Critter Culture takes a look at different connections in a fun and age-appropriate way, while also drawing attention to keeping those important interactions around for years to come!
 
Learn More
 
 
Learn More
 
 
Learn More
 

---

Bike Packing 202: A Complete Guide: Everything You Should Have Learned in 101 and a Lot More provides all the information you need, from getting started to doing the Tour Divide and everything in between.
From There to Here is an inspiring and candid story about one man's journey through life. It will make you rethink who you are and how you came to be that person. You will laugh, you will cry, but in the end, perhaps you will find what he found. 
The Aurora Chronicles tells the tale of the lost ship and the price extracted from humanity for its knowledge of the past, of the future, and of the void. 
 
Learn More
 
 
Learn More
 
 
Learn More
 

---

This book provides a theoretical foundation for product managers to improve their knowledge and competency in managing product success in the product evolution.
This book discloses, describes, and analyzes universal patterns, themes, and strategies in all forms of negotiations that all parties recognize internally but seldom reveal for fear of losing power and leverage at the bargaining table.
This book is based on a true story about someone whose world was turned upside down when the truth was revealed and who found freedom in an unexpected way. 
 
Learn More
 
 
Learn More
 
 
Learn More
 

---

In this drum method book, you will find drum set independence and four-way coordination exercises. Some of them in the form of double bass drum exercises for the rock drummer. 
This book reveals numerous marketing strategies and provides the reader a key to unlock the marketing ideas needed to capitalize on your music and your creativity.

This cook book 

shares pictures, memories, and recipes of the women who shaped the life and talents of author Julie Mueller.
 
Learn More
 
 
Learn More
 
 
Learn More
 

---

In the rough and ready environment of a northern mining town, Moishe, a young boy in love with horses and himself saddled with that strange, foreign sounding name, one that provokes mistreatment by bullies, navigates the increasingly  painful steps of  growing up.
The contributors of this textbook discuss a wide array of evidence-based practices, treatment modalities, and provide strategies that can be implemented in substance abuse treatment. Furthermore, each chapter includes a narrative, interactive critical thinking questions, case vignettes, and recommendations to assist individuals with substance abuse and addiction.
Learn how to maneuver salt sensitivity, vitamin D absorption, genes that may lead to obesity and more. And, make delicious recipes while doing so! For your sake and your loved ones, don't miss out on this life-changing information. 
 
Learn More
 
 
Learn More
 
 
Learn More
 

---

Perhaps time was Doug Johnson's worst enemy, but there were several other factors that would make his decision to lend expertise to an unfinished community project a questionable choice. He would need to dust off his tools for management, his organizational skills and his ever important ability to build a successful team.  He would definitely need a plan and perhaps it would need to be an unconventional plan.
This one-of-kind Workbook contains over 40 Activities, 22 Topics, 2 Investigation Case Studies and 2 Intelligence Briefing Reports to cover everything an Intelligence Analyst would need in handling a criminal investigation. 
What happens when two near strangers get engaged in India, and embark on a trip that is both perilous and roam-antic? They get attacked by temple monkeys on their journey through the Himalayas, and so begins a desperate search for the live rabies' vaccine throughout India.
 
Learn More
 
 
Learn More
 
 
Learn More
 

---

A group of Jesuit Priests invite Rabbi Daniels to join them on their investigative visit to Nicaragua shortly after the Sandinista revolution toppled the Somoza dictatorship. Rabbi Daniels is interested in going so he can determine if this new revolutionary government is anti-Semitic, as is being charged by the U.S. Government. 
 This unique and remarkable book, based on Shuford's 30 years of experience, is a must read for criminal justice policy makers, leadership, supervisors as well as educators in preparing students for careers in criminal justice.
Written by young chefs and business owners of Lá Jawab Treats, this cookbook showcases many unique fusion creations that bring together the best of East and West. This collection of savory and sweet recipes is meant for anyone who has a love for cooking and baking. 
 

 

 

 

 

This book is about a little abandoned wiener dog puppy named "Chester" who eventually finds his furever family and a warm, safe, and nurturing home. This book - and the upcoming series - is about families who open their hearts & homes to those in need for a lifetime of happiness through the miracle of adoption. 
The Landscape of Expository Comprehension: Teaching Non-Fiction Text Processing focuses on facilitating instruction from the viewpoint of how proficient readers think with informational text. Expository text requires a completely different set of cognitive strategies from those of narrative. 
Sustainable Hospitality provides hospitality professionals and students with the knowledge and resources they need to make their properties environmentally sustainable. It helps them identify issues and opportunities and enables them to engage their fellow managers about eco-friendly practices, products, and services. 
 
Learn More
 
 
Learn More
 
 
Learn More
 

 

 

 

 

 

This book presents 16 weeks of foundation courses and is an introduction to creating digital art using industry-standard software and hardware.  
Growing Up in an Immigrant Household and Community: Essays by Descendants of Immigrants is a collection of essays that aim to give a voice to descendants of immigrants by sharing their stories of what it was like growing up in an immigrant household and community and how these experiences influenced the development of their identity. 
Francis and Heidi find themselves caught in a vast and brutal struggle to conquer these inconceivably many worlds. In the wrong hands (paws) dreamwalking could become the means to domination of all creatures. Heidi and Francis must find a way to preserve the freedom of all living beings. 
 
Learn More
 
 
Learn More
 
 
Learn More
 

 

 

 

 

A group of Jesuit Priests invite Rabbi Daniels to join them on their investigative visit to Nicaragua shortly after the Sandinista revolution toppled the Somoza dictatorship. Rabbi Daniels is interested in going so he can determine if this new revolutionary government is anti-Semitic, as is being charged by the U.S. Government. 
Juan and Luis try to make a life in the U.S., but it is hard. One of Juan's many problems is that he looks almost identical to an armored car robber, which causes a prejudiced FBI agent and an aggressive IRS agent to pursue Juan exhaustively.  
In this book the authors provide a theory for understanding surrealism in music by focusing on the works of Catalan-American composer Leonardo Balada, whose creative style has been labeled "Dali's surrealism in music."  
 
Learn More
 
 
Learn More
 
 
Learn More
 

 

 

 

 

 

 

Rabbi Elijah Daniels experiences more than a little anxiety when he agrees to tour Germany. The rabbi nonetheless worries about how he will respond to the nation that massacred more than six million Jews during World War II. After his arrival, though, he encounters more challenges than he bargained for.
In 2187 of the Fifth Long Age, a mother he did not remember brought Isker Bey into the world and into the slavery that burdened all the survivors of the conquered Bensahari nation. Ripped from the only family he did remember at the age of four, Isker found himself in the violence-prone dormitories of the Labor Ministry, in preparation for a life of servitude. 
This publication provides the opportunity for the reader to understand how communication has evolved in the digital age.  
 
Learn More
 
 
Learn More
 
 
Learn More
 

 

 

 

 

 

 

Bill, your author, guides Professional MBAs in problem-solving skills. His insights are yours to assess and apply for your personal career advantage. 
From engaging in the job search process, understanding taxes, to staying engaged as an alumni, you will find everything you need to ease your anxieties and feel more prepared for the Next Step of your life.
 
 
Learn More
 
 
Learn More
 
 
Learn More
 
 

 

 

 

 

 

Synthesizing writings basic skills, such as grammar, with the masterful use of creative thinking delivered through the understanding of how humans perceive information is the end goal of this guide.
This introductory lab manual for a junior or senior-level course in engineering geology describes a suite of basic ASTM standard tests for evaluating the physical properties of soil.
 
 
Learn More
 
 
Learn More
 
 
Learn More
 
 

 

 

Grief is not a passive process. It is hard work. 

In Bounce, you will learn how to work through your grief with good humor to find peace and purpose. You will discover the different types of grief, models of grief, and the tasks of effective grief work.  

Travel Victoria's path back to "Now Then..." when she realizes she has no doubt in her mind or heart whose voice it is and what her future holds. As you take this trip with Victoria, you will relate to her feelings, reflect on your own path, and remember that what you learn along the way leads to your own happy ending. 
Everyone, especially King Julius, loves Cyril's delicious chocolate chip cookies. Everyone, that is, except for the Ministers of Justice, Treasury, and Defense. Jealous and mean-spirited, they devise a plan that lands Cyril in the Royal Dungeon. Can Cicely find a way to free her father and restore order- and the kingdom's favorite sweet treat- to the land? 
 
Learn More
 
 
Learn More
 
 
Learn More
 
 

 

 

When Officer Dominic is dispatched to the cherry-red convertible at 1600 Greentree Road, he has no idea what he's about to get himself into. But when all is said and done, Officer Dominic wouldn't change a thing. 
Officer Dominic has found a safe home at the City Zoo for seven orphaned ducklings. But Chief, the ducklings' unofficial leader, can't stay put for long. When he decides to explore his new home, adventure awaits! 
Shy and reserved, twelve-year-old Martha is happiest roaming the countryside with her beloved childhood blanket, named Maggie. So when her parents accept jobs at a prestigious hospital in the city, Martha must adapt to a new house, new school, new neighborhood, new everything.  
 
Learn More
 
 
Learn More
 
 
Learn More
 
 

 

 

The adventure continues when a new girl arrives in school, and Jules must show her the ropes. As he helps Sofia navigate her new school- and helps her understand the meanings of some everyday English expressions- Jules learns a few idioms himself- in Spanish!
Jules and his sidekick Henry have one adventure after another as they learn the meanings of several everyday expressions. 
Summer has turned to fall, and the start of a new school year means more changes- and more challenges- for Martha. Faced with new surroundings, new courses and new classmates, she also must cope with changes at home and in her daily routine. The biggest changes, though, may be in Martha herself! 
 
Learn More
 
 
Learn More
 
 
Learn More
 
 

 

 

 

 

Loving and Losing: A Grief Primer provides essential information for individuals helping those who are grieving. Helpers may be professionals, students within human service/health educational programs, or lay persons within faith communities. As this book is a primer, it is not meant to be comprehensive, but rather, to highlight important information for helpers who do not have the time to wade through extensive information. 
Trigonometry and Vectors with Applications in Physics is unique because it includes academically precise definitions, a large number of practice classwork and homework problems, pre-tests, and applications which can help students understand the material more deeply and be prepared for tests. It is also a unique textbook because contains a large number of physics applications.
In 3570, scientists discover that more creatures are sharing the galaxy with humans: namely the Awentys and the Jaspiters. It starts secretly, but soon it becomes clear that Awentys want to invade both planets. The war lasts forty years until the Awentys send all their troops in one final massive and overwhelming attack. But in 3610, a new hope is born. A hope that may save the galaxy and countless lives... 
 
Learn More
 
 
Learn More
 
 
Learn More
 
 

 

 

 

This publication examines the conflict between Muslim sharia law and Western law. European leaders have broadly accepted the claim of Islamists like the Muslim Brotherhood that sharia is flexible, tolerant, and compatible with Western law and society.
More than Just Words is intended to be useful for encouraging reflection and learning that supports reflection and critical thinking about communication at an early age. 
Bible Study with Darnisha: A Study of 2 Kings is the author inviting you to come with and dive into the study of a piece of the nation of Israel's history. 
 
Learn More
 
 
Learn More
 
 
Learn More
 
 

 

 

 

 

Embark on an extraordinary journey with The Boven Naturals: Legend of The Shadow Ankhs,  the first in a captivating seven-part saga of magic and adventure. This spellbinding tale of magic, adventure, and self-discovery will leave you breathless, eagerly awaiting the next chapter in their epic journey. 
The three authors of this book vary greatly in backgrounds and experience but share in the love of the land and a desire to impart their knowledge of it. Comparisons are made of the rock record of geologic events known to geologists, to the legends in stories known to traditional Navajos.
In author Julie Mueller's second book, she combines two of her favorite things... baking and the National Mississippi River Museum. The Museum has been a part of her life for 15 plus years. With this book she hopes to give something back and share not only some Otterly Awesome Treats, but some fun facts about the animals that reside at the Museum. 
 
Learn More
 
 
Learn More
 
 
Learn More
 
 

 

 

 

 

 

In the fast-paced era of the music industry, where timing can make or break an artist's success, Music at the Speed of AI: Urgent Strategies for a Successful Release delves into the innovative realm of leveraging artificial intelligence to maximize the impact of music launches.  
Media Praxis covers many methodologies and approaches to media theory from critical theory, close reading, contextual studies, and more recent developments in digital and new media.  
In this child's action-packed adventure to be with Mother Earth, travel through the Earth and experience exciting surprises, music, humor, and colorful animals on a quest for remembrance.
 
Learn More
 
 
Learn More
 
 
Learn More
 
 

The Natural Hand shows the most ergonomic approach to playing an instrument and the most focused way of practicing. 
Written from a practitioner's perspective, this text is intended to guide any legal professional on the basic principles of Estate Administration. 
Learn from exceptional sales professionals as they pass on critical lessons that are rarely taught but are paramount to success such as pipeline due diligence, strategic questioning, active listening, and more. 
 
Learn More
 
 
Learn More
 
 
Learn More
 
This book will provide guidance as you evaluate your own abilities, assess the needs of those you interact with, and create a leadership improvement plan that best fits your needs. 
This lab manual covers many important skills that a crime scene investigator would need in handling a criminal investigation. 
Cosmic Granny was having a pleasant time at home with her grandchildren, the Astrokids. The day took a drastic turn when she arrived to pick up the kids from school, discovers they are missing, and her former BFF has plans to ruin her life. It is now up to Cosmic Granny to save her grandkids and put an end to all evil before it is too late!  
 
Learn More
 
 
Learn More
 
 
Learn More
 
Introduction to Geology Lecture Notes
This publication conveys there is a strong interplay between philanthropy innovation that creates social value and business innovation that creates social value and to achieve sustainable equitable economic growth, a coordinated effort among the three systems is required. 
Adventure awaits when two old college friends meet up for a month-long sojourn in Thailand. Their shared experiences in the Land of Smiles are the basis for this tale of travel, discovery, and friendship.
 
Learn More
 
 
Learn More
 
 
Learn More
 
This publication is unique because it includes academically precise definitions, a large number of practice classwork and homework problems, pre-tests, and a bank of extra practice problems which can help students understand the material more deeply and be prepared for tests. 
Green New Cities of Tomorrow explains how to plan, design, and build such a program and ensure that the first green cities thrive for the long haul. Urban planners, developers, engineers, and business leaders are some of the readers who will benefit from this book. 
This text provides a guide to navigate adulting in a readable, actionable way. From engaging in the job search practice, understanding taxes, to staying engaged in alumni, you will find everything you need to ease your anxieties and feel more prepared for the next step of your life. 
 
Learn More
 
 
Learn More
 
 
Learn More
 
Finding yourself in a good work of modern architecture is akin to reading a good novel. Both need to be rich enough in content and finely enough crafted to hold your attention. 
This publication aims to encourage and guide anyone interested in developing a successful entrepreneurial business. 
Colors is about being proud of who you are and accepting of other people's differences. 
 
Learn More
 
 
Learn More
 
 
Learn More
 
Author Matt DeLisi examines well over 100 cold cases recently resolved by DNA evidence. 
The collection of chapters presents Language Arts instruction that promotes culturally efficacious and linguistically sustaining pedagogy. 
This book explains the difference between Islam, a respected religion, and Islamism which is a political ideology that uses its interpretation of Islam to give it legitimacy. 
 
Learn More
 
 
Learn More
 
 
Learn More
 
This title gives credence to the fact that Tulane University's international students were confronted by an actual storm, Hurricane Ida, almost upon arrival for the Fall 2021 semester. 
Coming Soon
Earth Day examines the human-made environmental crisis and provides real-world examples for making our lives more sustainable. 
 
Learn More
 
 
Learn More
 
 
Learn More
 
This publication inspires everyone to explore their surroundings and themselves, and to write. 
This is a great resource for students and professional drummers, including over 150 song examples for drum grooves. 
Randy Rattlesnake is an educational and entertaining tale that follows the journey of Randy, a landowner faced with a big decision when an oil company expresses interest in drilling on his land. 
 
Learn More
 
 
Learn More
 
 
Learn More
 
Ava and Ari visit city hall in the Know Your Local series. 
Discover a transformative journey that harmonizes the depths of Biblical spirituality with the profound teachings of the Tao Te Ching.
This is a captivating story of one teacher's personal quest and her incredible ability to encourage others to support, believe, and provide hope with open arms to teen parents and their families. 
 
Learn More
 
 
Learn More
 
 
Learn More
 
Product Management Interview Handbook distills invaluable insights from 40 hiring managers and leaders across top-tier companies. 
This publication discusses the CARE approach as an acronym for being compassionate, attentive, responsive, and eclectic. 
This workbook offers engaging active learning exercises to bring Operations Management to life!
 
Learn More
 
 
Learn More
 
 
Learn More
 
Camp Costigan, A Memoir depicts the fun and the good times, as well as the sometimes, painful learning experiences of the author's camp days, as she tries to balance her needs as a camper or counselor with her parents' expectations that she set an example. 
This step-by-step reference manual is not only for the university student and instructor, but for anyone who's looking to get involved in the wonderful world of podcasting. 
A Concrete Legacy highlights the authors ups and downs, triumphs and failures, losses and gains; it is his legacy. A true family and business legacy. 
 
Learn More
 
 
Learn More
 
 
Learn More
 
This little-known family story

brings the friendship of Neta Snook Southern and Amelia Earhart to light. 


 
Confronting Toxic Othering embarks on an ambitious quest to interrogate the root causes of all global social and environmental problems. 
This interactive workbook is a step-by-step strategic guide to transforming a vision into a thriving business. 
 
Learn More
 
 
Learn More
 
 
Learn More
 
 
 
Dive into this heartwarming tale of friendship, magic, and the undeniable power of being unique!

 

 
 
 
 
Learn More
 
 
Learn More
 
 
Learn More